---
LONDON (Reuters) - Jose Mourinho's relationship with Manchester United reached the point of irretrievable breakdown a long time ago but the club finally served the divorce papers yesterday as the world's biggest club sacked the game's most famous manager.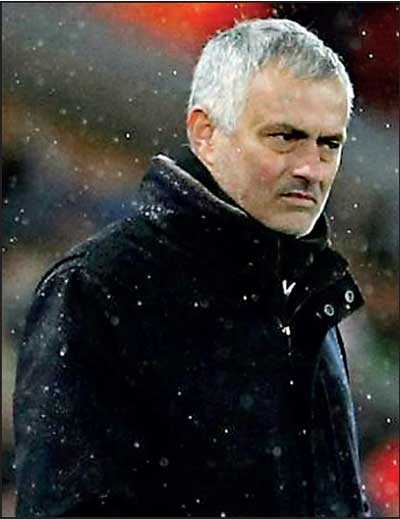 Jose Mourinho


The decision came as United laboured to their worst start for 28 years, playing dull, defensive football, with Mourinho cutting an ever-angrier figure after each setback, but Sunday's 3-1 defeat by Liverpool was one humiliation too far.

After decades of being the biggest fish in the English soccer pond, United had just about come to terms with the fact that bottomless new funding had enabled Chelsea and then Manchester City to displace them in terms of spending power and trophy accumulation.

But when Liverpool, in whose shadow United laboured for so long before Alex Ferguson finally "knocked them off their perch", brushed them aside on Sunday like the mediocre mid-table team they have become, it was the end of the line for the Portuguese coach.

"Manchester United announces that manager Jose Mourinho has left the club with immediate effect," the 20-times English title winners said in a brief statement.

That followed Sunday's defeat that left them 19 points behind Juergen Klopp's Liverpool side in sixth place and 11 points off the Champions League places. The 29 goals they have conceded is their worst at this stage of a season for 56 years.

For the current crop of United fans and officials who gorged on success during Alex Ferguson's 26-year reign, that is just not acceptable.
Mourinho will point to the fact that after replacing Dutchman Louis van Gaal in May 2016, he won the Europa League and the League Cup in his first season before guiding United to second place and a place in the FA Cup final, where they were beaten by Chelsea, in his second.

His 58.33% win record is considerably better than that of David Moyes (52.94) and Van Gaal (52.43) and only marginally behind Ferguson's 59.67.