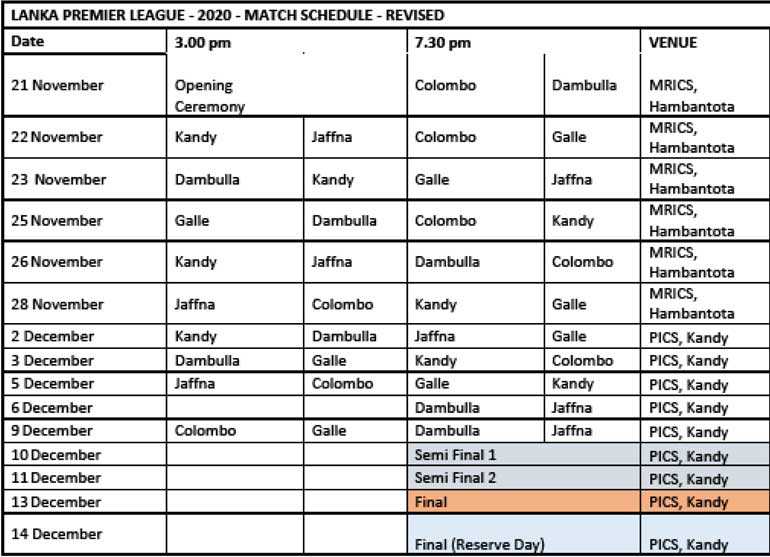 ---
The LPL schedule has undergone certain revisions due to certain matches clashing with the Australia-India series which is due to commence next month.

"There is a small concern because on the same duration they are showing the Australia-India series on the same channel, which is why we have amended the schedule a little bit," said Wickramaratne.

"The opening matches were changed and also in the middle of the schedule, there were two minor changes, which was also due to the Australia-India series because of viewership," he said.

Thus, the opening match of the LPL will be between Colombo Kings and Dambulla Hawks at Hambantota on 21 November, instead of Colombo Kings playing Galle Gladiators.

The other dates the matches have undergone changes are 22, 23 November and 9 December.

---