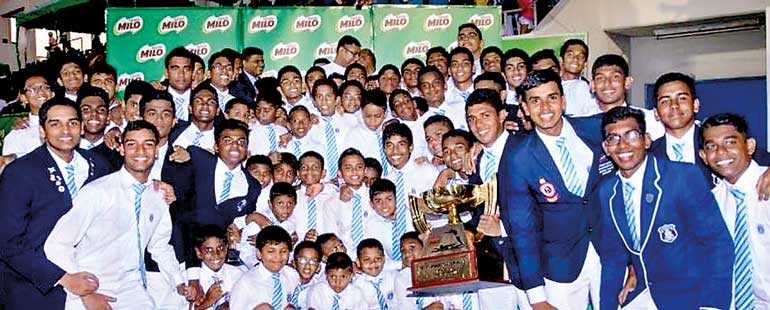 Joes continue winning streak for 16th year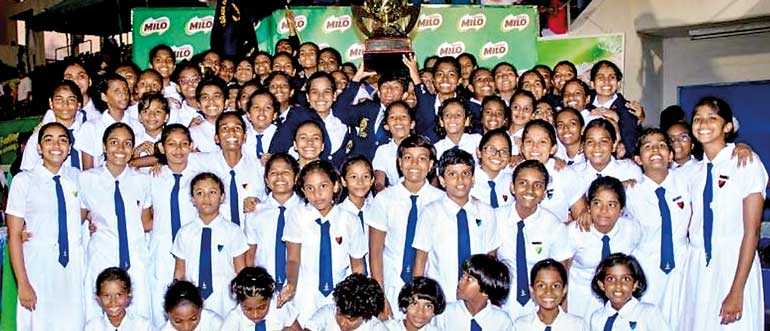 Visakha new champions pushing Mahamaya down to number two
46th Milo All-Island Swimming Championship 2019
By Shamseer Jaleel

Visakha Vidyalaya put a full-stop to Mahamaya College's unbeaten run of 20 years by winning the Girls champions at the 46th Milo All-Island School Swimming Championship which ended at the Sugathadasa Stadium. Meanwhile Joes continued their winning streak in this segment for a record 16th year.

Visakha scored 509 points with defending champions Mahamaya College accounting for 398 points to claim the number two post. Sirimavo Balika Vidyalaya ended third place with 329 points. In the Boys segment Joes accounted for 453 points followed by St. Peter's with 378.5 points while Ananda took third place with 298 points.

In the diving championship Bishops College won with 138 points while Royal College won the boys team overall title accounting with 203 points.

Events that took place were Under 10, 12, 14, 16 and 18 age groups for boys and girls with 164 events being worked out.

Nestle PLC sponsored the event.