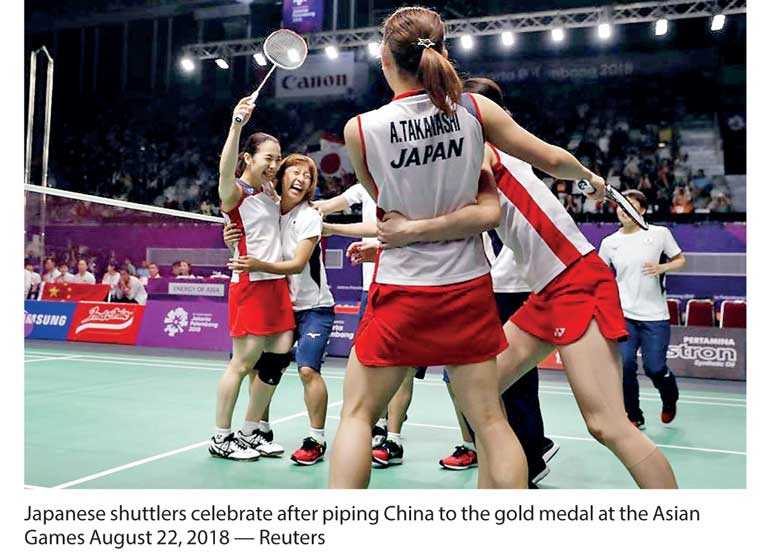 JAKARTA (Reuters): Japan beat China 3-1 in the final of the women's team event on Wednesday to secure the country's first badminton gold medal at an Asian Games since 1998.

The victory also means China were prevented from winning a sixth consecutive gold in the event.

Japan's top player and world number two Akane Yamaguchi struggled in the first rubber, losing to China's Chen Yufei 21-15, 21-12.

However, Japan roared back to win three rubbers on the trot, first through Yuki Fukushima and Sayaka Hirota in the doubles before Nozomi Okuhara beat China's He Bingjiao 21-16, 19-21, 21-15 to give Japan the lead.Olympic doubles champions Misaki Matsutomo and Ayaka Takahashi sealed victory with a 21-16, 21-11 win.

"China's our biggest rival and I am extremely pleased to win this," Takahashi told reporters.

The win brings Japan their first women's team gold since 1970.

"I believe winning against China means we are a real world champions," said Japan's coach Park Joo Bong.

The women's team medal was the first available in the badminton competition, which the Chinese are expected to dominate in Jakarta.

They won four golds in the previous Games in Incheon four years ago.