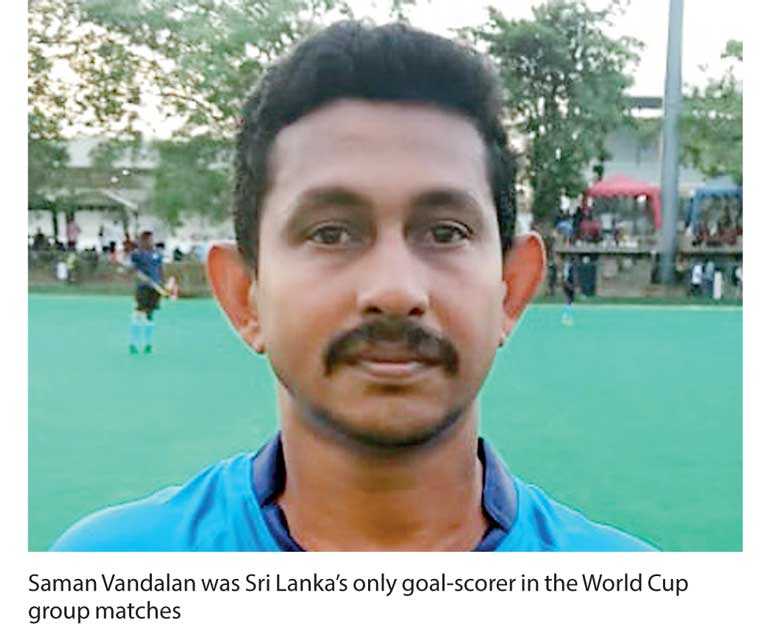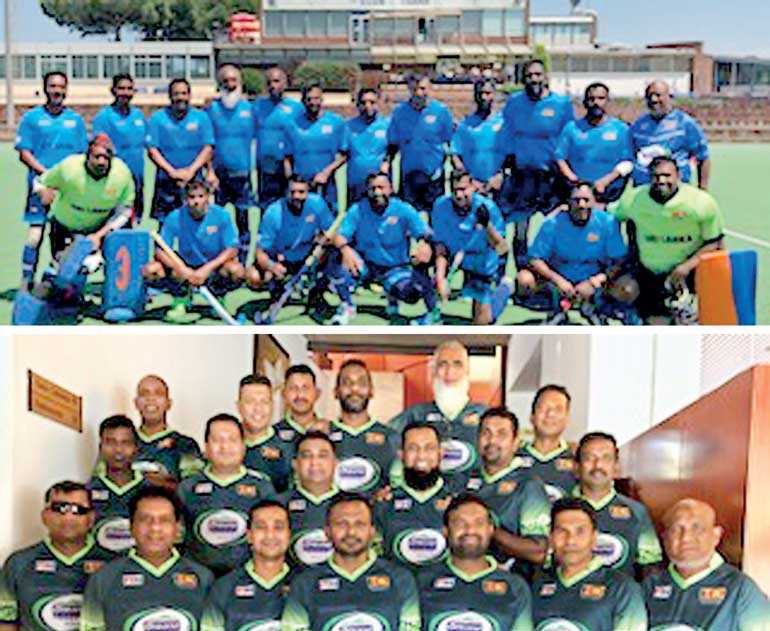 The injury-hit Sri Lanka Masters Men's Hockey team will play for 13th place in the rankings of the ongoing Masters World Cup in Barcelona and compete against Oman and Denmark after losing all their group matches to top European teams which fielded some quality hockey players.

Coach Otto Preena's 18-member Over 40 Men's team, which was playing for the first time against European teams, lost to hosts Spain 7-0 in the opener after having played to the best of their ability until the end of the third quarter before four quick goals in the final eight minutes of the game.

Sri Lanka's once-a-week one-hour training was simply inadequate to counter the European teams though they tried to manage their players in an optimum manner to defend the aggressive Europeans, who were far superior with their stamina, penalty corners and tackling and had more international exposure in the game.

The Sri Lankan Men's Masters in their second game lost to England by 5-0 after holding their opponents to 1-0 in the first half before letting in four goals within 10 minutes in both the third and fourth quarter.

They also lost to Italy by 2-1 after having a 1-1 draw in the first half with former Sri Lankan national team left extreme Saman Vandalan, who has been a member of the Wennappuwa Sports Club and Hatton National Bank Plc hockey team, scoring the first-ever World Cup goal for the country off forward Duncan Devendra's pass.

In their last group game against France, they lost 6-0 while missing more than three scoring chances including a penalty stroke.

"The team was not up to the fitness standards needed to meet the challenges of the opponent so we could not keep up with the pace and were very unfortunate to lose," said Coach Otto Preena.

"We matched them in the first half with a low score, but the second half was really appalling to see the team losing by a bigger margin. Against Italy we had an opportunity to win the match and we should have had some good replacements to share the 15 minutes play as our age group was different compared to theirs. The forward line was also not up to expectation."

Though the team is playing in the Over 40 category, it includes players five over 50-year-old veterans including S.H.M. Kuthubdeen (57), Ashok Peiris (56), Mahir Mohideen (54), Ananda De Silva (53) and Indrawansa Herath (53).

Many Sri Lankan players have played four consecutive international games in four days for the first time in their careers. Injuries and fitness also haunted them on the field.

Captain Peiris could not play in the matches against Italy and France due to his leg injury while four other players, including Saman Vandalan, defenders Marlon Jacobs and Linus Jayasekeran, have suffered injuries.

The team will have to win at least a match either against Oman or Denmark to avoid being last in the Over 40 Masters World Cup, which featured 15 teams this year in Barcelona.

In the women's category, Sri Lanka's Over 35 team coached by Mohamed Naleem has lost all three games they have played so far. They lost 5-0 to New Zealand, 10-0 to England and 11-0 to Australia. They will play against the United States, Ghana and hosts Spain before they jostle for a position in their final matches.

This year's Masters Hockey World Cup is played under 11 categories with Men playing in five (Over 35, Over 40, Over 45, Over 50 and Over 55) and women playing in six categories (Over 35, Over 40, Over 45, Over 50, Over 55 and Over 60). Sri Lanka Masters teams are participating only in the Men's Over 40 and Women's Over 35 categories.