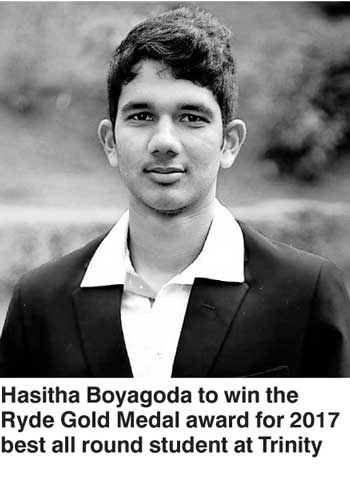 By Shamzeer Jaleel

Sri Lanka Under-19 player and current Trinity College Under 19 skipper, Hasitha Boyagoda won the Ryde Gold medal which is awarded for the "Best All round Boy" at Trinity. He will receive his award at the College prize giving which took place recently at the College Hall.

He toured with the Sri Lanka Under19 outfit for the ICC Youth Cricket World Cup which took place in New Zealand last month. He scored two brilliant centuries against Kenya and West Indies.

This ballot is conducted among the senior boys and the staff whose votes, together with that of the Principal. Famous Sri Lankan cricket Kumar Sangakkara won this award in 1997.