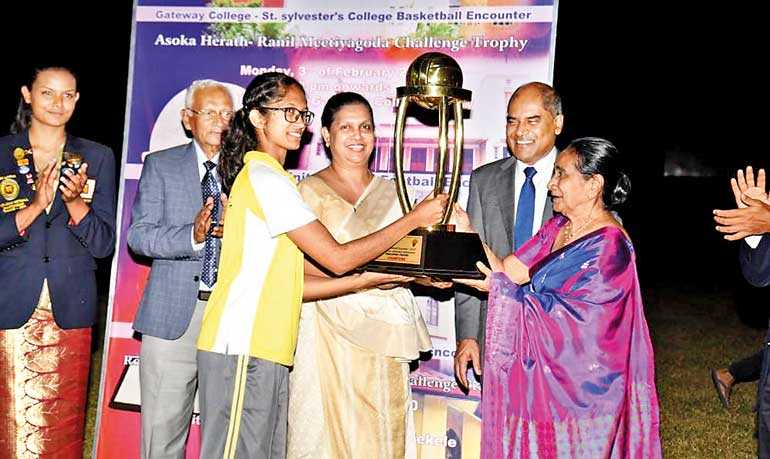 Hillwood College beat Gateway Kandy to win the netball event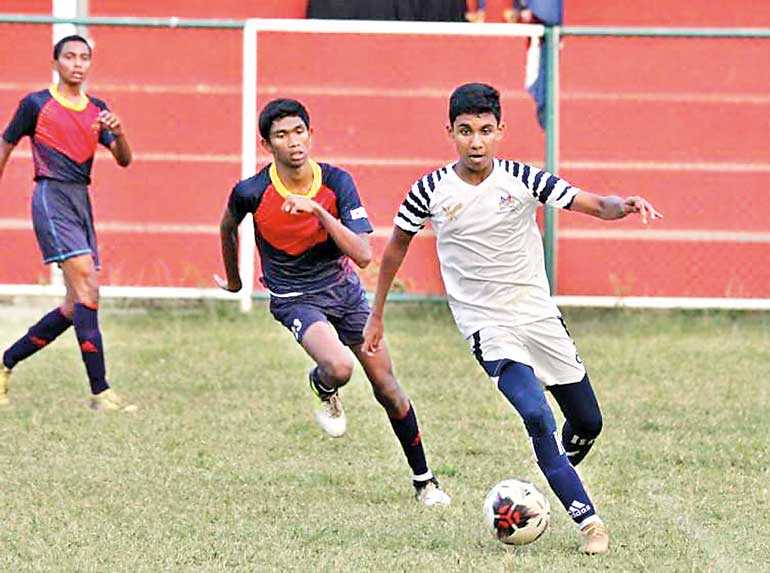 Trinity vs. Gateway Kandy football
---
At the Inaugural Quadrangular Encounter 2020, Gateway College Kandy beat Trinity College in football by 2-1 at the Trinity College Rugby Stadium in Pallekelle. The winners scored their goals through Saif Salman and Venura Gunaratne while the Trinitians scored their only goal through Visal Jayawickrema. This encounter was played for the RIT Alless-Ireland Jones Challenge trophy.
Meanwhile Hillwoood College Kandy beat Gateway Kandy in their netball encounter 32-15, which was played for the Rohini Alless-Somakumari Samarasinghe Challenge trophy.
During the initial day's event, which was worked off on the Gateway courts, the hosts won both the girls' and boys' events in basketball. Gateway Kandy beat the Hillwood College girls 29-16 while their boys beat St. Sylvester's 58-26.
Out of the four events worked off, the organisers of the tournament Gateway Kandy stamped their class with wins in both basketball (boys and girls) and football while Hillwood walked away win in netball.
This event, which was the first in the series, was organised by Gateway Kandy to mark their 20-year presence in the Central Hills. (SJ)