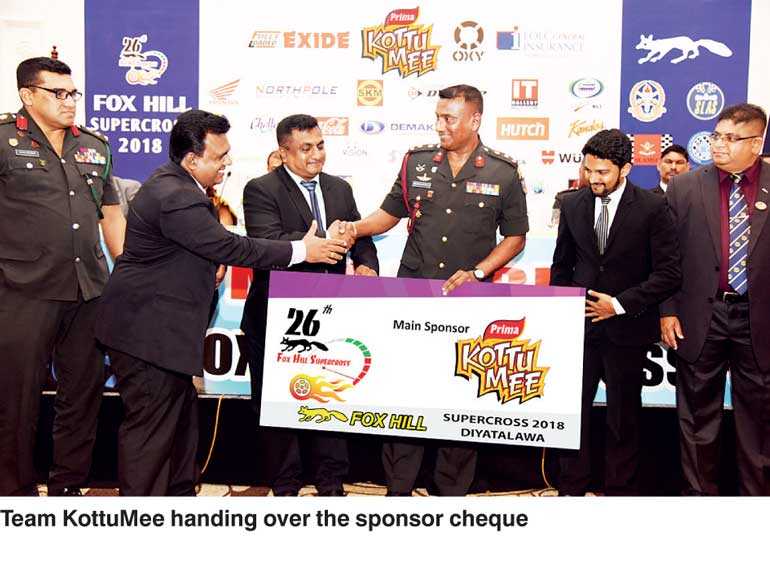 True to its nature Prima KottuMee has leapt back into action, this time into the very heart of it all, as the main sponsor of the Fox Hill Supercross 2018.

Organised by the Sri Lanka Military Academy, the Fox Hill Supercross 2018 is the ultimate test of a motorist's skill and endurance. The 26th Fox Hill Supercross will be conducted in collaboration with the Ministry of Sports, Sri Lanka Automobile Sports and the Federation of Motorcycle Sports in Sri Lanka. 2018 marks the third time Prima KottuMee will be sponsoring the event, which is one of the most anticipated motor rallies in the country. The brand takes on the role of main sponsor this year along with Prima Treats and Prima Stella Dairy.

The Fox Hill Motorcross will happen on 21 April from 9 a.m. onwards. Witness the thrill and excitement of one of Sri Lanka's signature races with Prima KottuMee.