By Shamseer Jaleel

Sri Lanka's Inter Club Rugby League will see overseas players making a comeback into the game after a lapse of 5 years.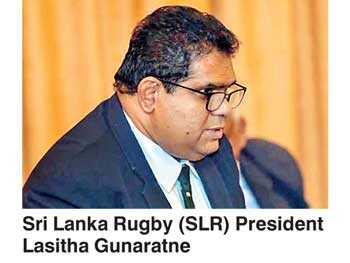 Former Royal 1988 skipper, CR & FC national number 8 and Sri Lanka Rugby (SLR) President Lasitha Gunaratne, speaking to media, said: "We will make a few changes for the upcoming club rugby season, with bringing back the foreigners in to play. We are working on bringing foreigners, SLR will help the clubs and back them financially. We need to add more value and increase crowd participation, so the foreign players in club rugby is vital. We will also focus on changing the format of the club rugby league, few clubs have already proposed it and we are awaiting for the other clubs to respond."

Gunaratne stressed the importance of Fifteens rugby, saying that they will make a comeback next year. "In Sevens, we have got a good chance to be number 2 in Asia."

Gunaratne ended by thanking former President Asanga Seneviratne and his contribution to SLR partnering with Dialog for a huge sponsorship.