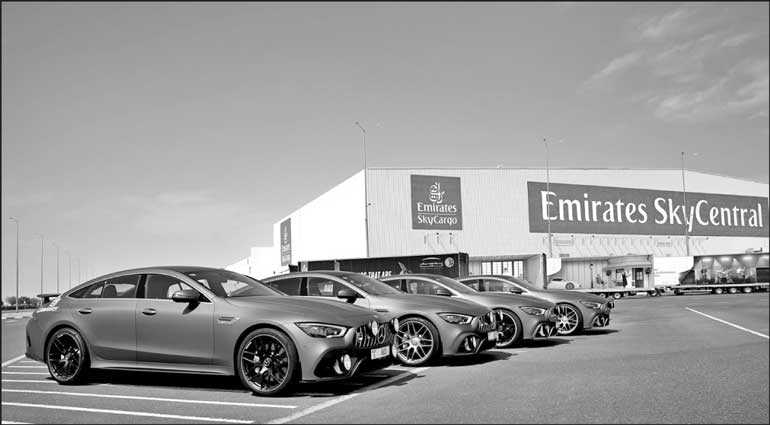 Emirates SkyCargo will uplift Gargash's Team Purple for the Gumball 3000 rally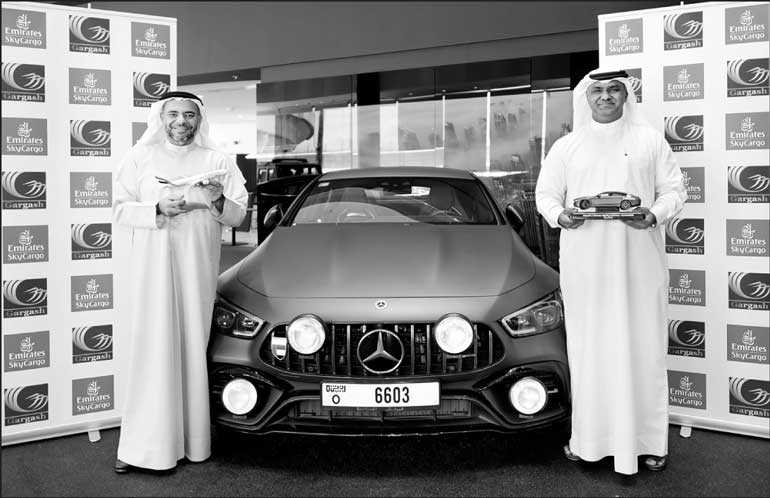 Gargash Group Managing Director and Group CEO Shehab Gargash (left) and Emirates SkyCargo Divisional Senior Vice President Nabil Sultan signed the partnership agreement
For the second year in a row, Emirates SkyCargo, the freight division of Emirates, is partnering with Gargash, one of the largest distributors of premium and luxury cars in the UAE to transport cars for the Gumball 3000 motor rally, an annual celebrity event that raises money for charity.

The partnership agreement was signed by Emirates SkyCargo Divisional Senior Vice President Nabil Sultan and Gargash Group Managing Director and Group CEO Shehab Gargash.

Emirates SkyCargo is set to transport four Mercedes Benz AMG GT63 4 Door cars from Dubai to Athens for the Gumball rally and back. The cars will travel on a Boeing 777 freighter from Dubai World Central.

Emirates SkyCargo's Boeing 777 freighter aircraft can carry cargo up to 100 tons and are capable of accommodating wide or oversized cargo thanks to wide main deck doors.

"This is the second year that we are working with Gargash to transport cars for the Gumball 3000 rally. We had a successful collaboration last year which helped us showcase Emirates Wheels, our specialised product for transporting automobiles, to a large audience in the UAE as well as the rest of the world. We look forward to offering our First Class treatment to the Team Gargash cars participating in this year's rally," said Sultan.

"We are proud to be working once again with Emirates. Two Pioneering UAE companies are collaborating to make the extra-ordinary happen this year, and automobile enthusiasts' heads will turn around the world," said Gargash.

Emirates SkyCargo regularly transports high value and unique automobiles on both its passenger and freighter aircraft across a global network spanning six continents. The transportation of the vehicles is managed under Emirates Wheels which brings together Emirates SkyCargo's state-of-the-art infrastructure and expertise, including trained and experienced staff to manage the loading and unloading of the cars from the aircraft.

During the last financial year, Emirates SkyCargo transported more than 1,050 luxury cars through Emirates Wheels.