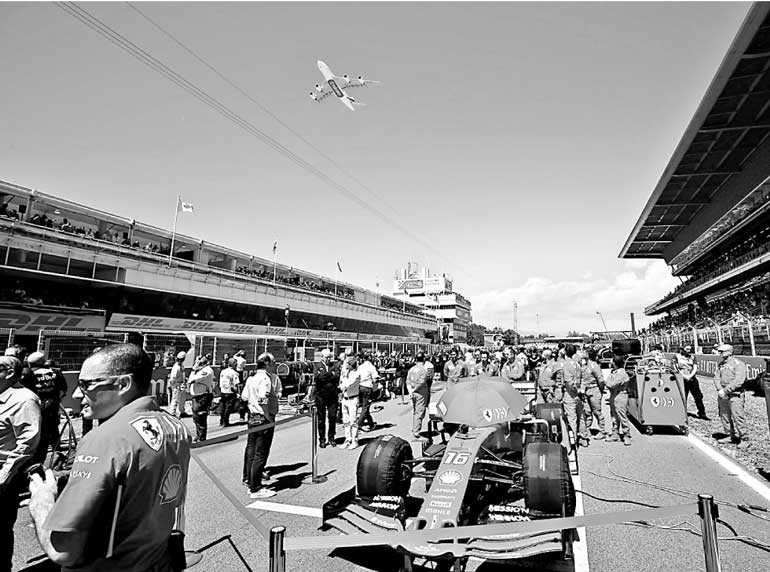 The Emirates A380 performed a flypast over the race track at the Spanish Grand Prix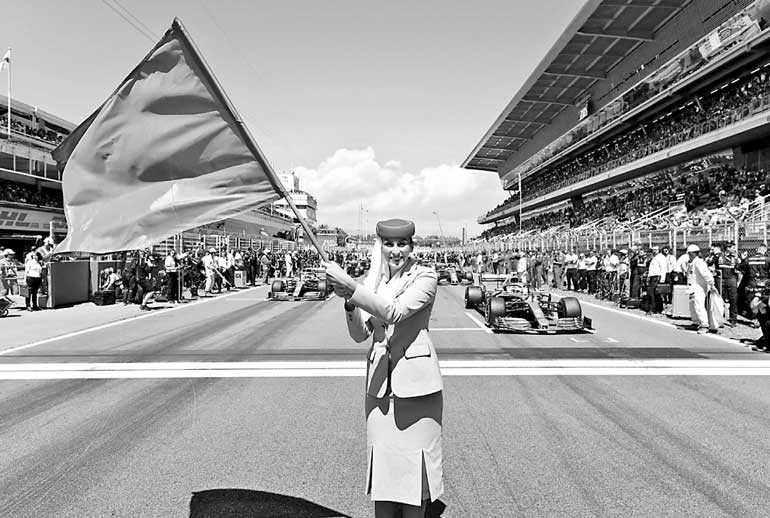 A Spanish Emirates Cabin Crew was on site to wave the flag at the start of the race
Airline's iconic double decker thrills crowds with flypast at the First European Grand Prix of the 2019 season
The Formula 1 Spanish Grand Prix in Barcelona got off to a spectacular start when Emirates' newest A380 aircraft performed a low level flypast over the race track while watched by thousands of spectators.

The special flypast at the start of the race was to mark the occasion of Emirates being the Title Sponsor of the Spanish Grand Prix. The airline is the world's largest operator of the A380, with over 100 in service operating to more than 50 destinations.

The aircraft with tail number A6-EVC is Emirates' newest A380 to join its fleet, and was on its way from Airbus' delivery centre in Hamburg to Dubai with a stopover in Barcelona to participate in the Grand Prix activities. Taking off from Barcelona Airport at 1400hrs, the A380 flew past the race track at 1000 feet and at a speed of 180 knots. Piloting the A380 was Captain Patrick De Roeck supported by First Officers, Abdulla Alyammahi, and Sergio Puchol.

Emirates has been an F1 Global Partner since 2013, and during last year's Spanish Grand Prix the partnership was renewed until the end of 2022. The agreement allows Emirates an expanded branding and consumer activation presence at over 15 races on the FIA Formula One World Championship calendar across Europe, Asia, Australia, North America and South America. With flights to 158 destinations across six continents from its Dubai hub, Emirates is able to connect fans to most of the countries hosting races, including Austria, UK, Germany, Italy, Belgium, Hungary, Singapore, Japan, Australia, Russia, Brazil and the US. A number of these destinations are also served by the A380, including Barcelona and Madrid.