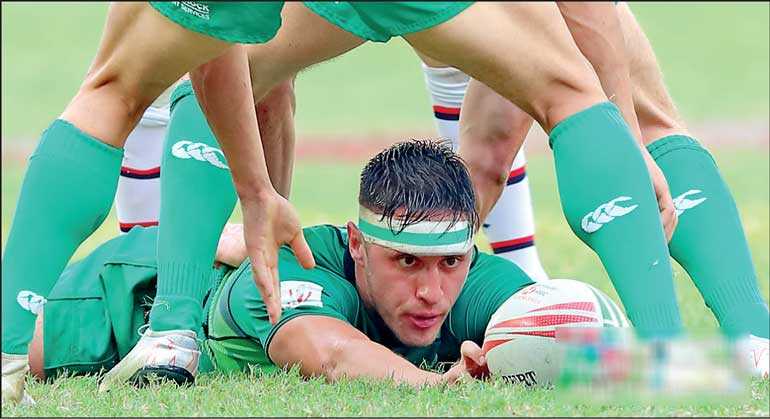 ---
Celebrating its 50th anniversary this year, the Dubai Sevens gets underway today with 28 teams from across the globe competing in three days of rugby Sevens action.

The Dubai Sevens kicks off the men's competition for the 2020 season, but it is the second tournament for the women after their season opener in Colorado, US in October where the hosts were victorious.

As well as 2020 being a record-breaker for the world series, with the number of women's tournaments increasing to eight rounds and the men's again being contested across 10, it is also an Olympic season with the Tokyo 2020 Olympic Games taking place next summer.

Rugby Sevens will be represented at the summer games for a second time when the seven-a-side format of the sport is played at the Tokyo Stadium from 27 July to 1 August.

Eleven men's and ten women's teams have so far qualified for Tokyo 2020 with last season's world series acting as the principal route for qualification where the top four teams in the men's and women's competitions automatically qualified.

Only three places remain to be confirmed – one men's and two women's – with the global repechage tournament next June determining which teams will occupy the final spots.

New Zealand women go into Dubai as the titleholders, world champions and were the first women's team to secure Olympic qualification last season.

In a first for the Dubai Sevens, all 64 men's and women's games will be played on the main pitch, and as the new core men's team on the circuit after winning last season's qualifier in Hong Kong, Ireland's Captain Billy Dardis says his team was excited about the upcoming season.

"It's massive for us as a group and for Irish rugby. We've been building up to this over the past four or five years - a lot of hard work has gone in and it all comes up to now. We're looking forward to getting out onto the pitch and to getting stuck into USA on Thursday night," he revealed.

Olympic gold medallists and reigning men's world series champions Fiji will be looking to replicate their successful form this season.

"We love what we do, we know it's tough and it will be tougher than last year. When you are world champions it is very hard to stay at that level, but it's a good challenge for the boys," said Captain Paula Dranisinukula.

Last season's runners-up, the US, newly-promoted Brazil, Canada and Russia feature in Pool A, with titleholders New Zealand, England, France and invitational side Japan representing Pool B.

In the men's competition, Samoa and Canada will get proceedings underway at 5.06 a.m. after the first round of women's pool games on day one. They will be joined by reigning Dubai champions New Zealand and Wales in Pool C, while Australia, Scotland, 2019 runners-up the US and Ireland are drawn in Pool B.

World Series champions Fiji will face France, Argentina and invitational outfit Japan in Pool A, with England, Spain, South Africa and Kenya lining up in Pool D.