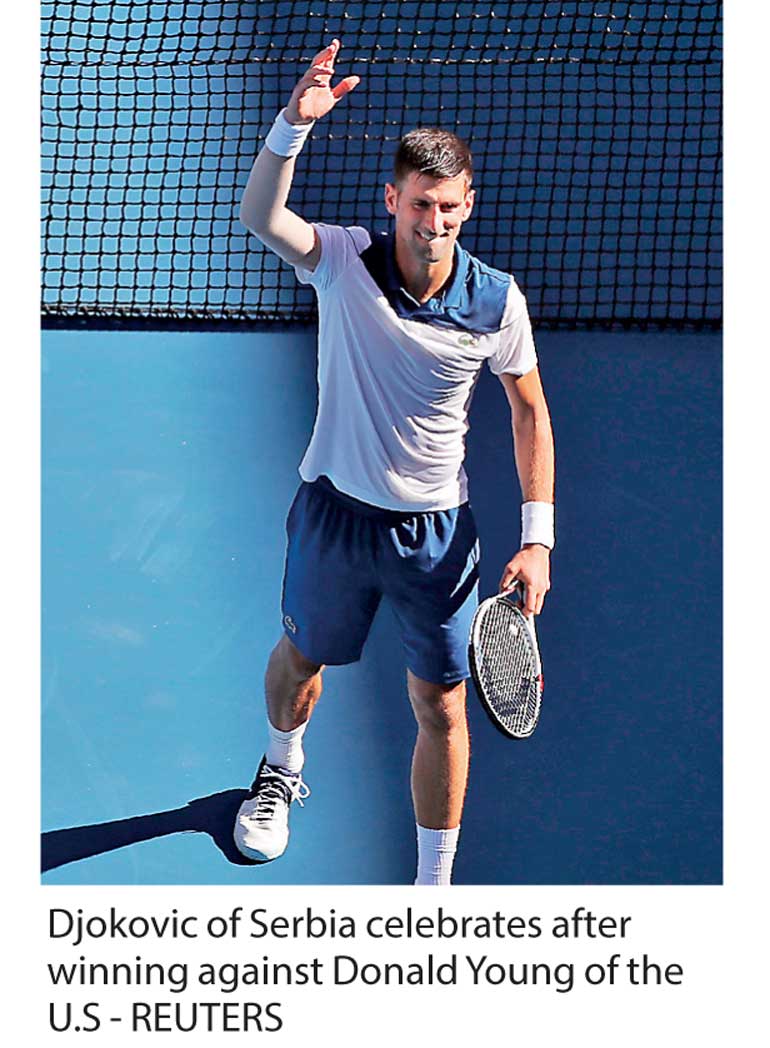 MELBOURNE (Reuters): Novak Djokovic celebrated his long-awaited return to the grand slam stage with a 6-1 6-2 6-4 demolition of American Donald Young to reach the second round of the Australian Open on Tuesday.

Wearing a compression sleeve on his serving arm, Djokovic showed no signs of the elbow trouble that cut short his 2017 season as he swung freely to amass 33 winners during the one hour and 51 minute rout at a sunbathed Margaret Court Arena.

Djokovic was playing his first match since he retired during his Wimbledon quarter-final, and despite landing barely half of his first serves with his newly modified action, it was an impressive performance from the six-time Melbourne Park champion.