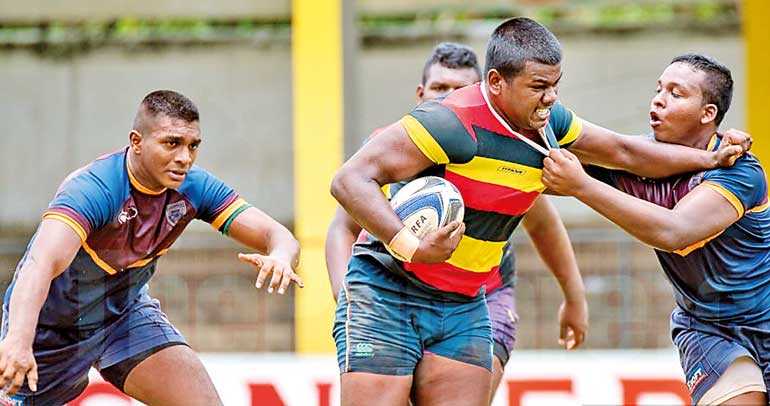 All Island Under-18 10s 2019
By Shamseer Jaleel

Defending champions St. Peter's College stamped their class in tandem when they won the All-Island Under-18 10-a-side rugby tournament when they edged out Science College 12/7 where the game went into extra time. This tournament was sponsored by Singer Sri Lanka.

Scores were leveled at 7 a piece after full-time. Lads from Bambalapitiya scored the winning try three minutes into extra time. Meanwhile Trinity College got the better of Joes 17/5 to clinch the Plate. Isipathana edged out D.S. 19/12 to win the Bowl. Thurstan displayed champion rugby to outclass Rajans 45/14 in order to win the Shield.


Cup

Semifinals

St. Peter's beat Wesley 35/0, Science beat Zahira 10/5


Final

St. Peter's beat Science 12/7

Plate


Final

Trinity beat St. Joseph's 17/5


Bowl

Final

Isipathana beat D.S. 19/12


Shield

Final

Thurstan beat Dharmaraja 45/14