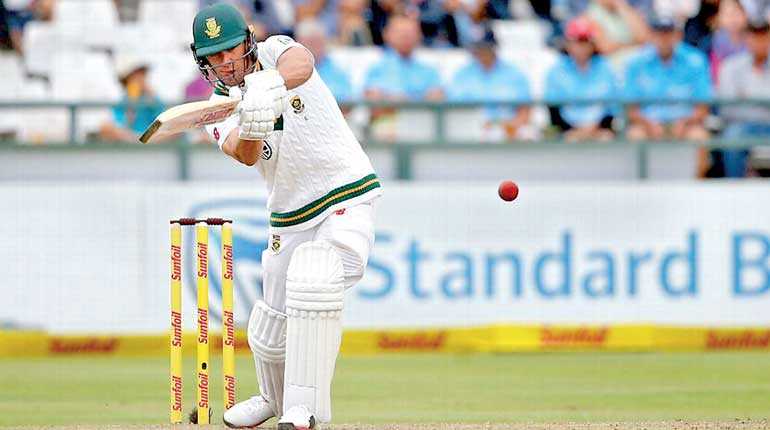 ESPNCrcinfo: It may not happen in time to give South Africa's batsman tips ahead of the second Test against Sri Lanka in Colombo on Friday, but Cricket South Africa is hoping to secure the services of retired great AB de Villiers in the near future. De Villiers walked away from all international cricket in May, but will continue to be available for the IPL and his domestic franchise, Titans. He has indicated interest in a consultancy role in the future, Thabang Moroe, CSA's new permanent CEO, said.

Moroe, who had been serving in an acting capacity since September last year, spoke to de Villiers "two days after his retirement" to gauge whether the batsman would like to move towards a coaching role and was heartened by what he heard. "He has indicated it would be something he is keen on. But we need to talk about the scale," Moroe said at a press conference following his appointment. "AB has just retired with the notion of him wanting to spend more time with family. If I am going to put him in the development or pipeline structures and he ends up spending more time away than when he was in the national team, it is obviously not going to work for him."

De Villiers' work-life balance had been behind his decision to take a break from the game in early 2016, when he went on sabbatical from the longest format. He returned in December 2017, refreshed and in the form of his life. He scored seven half-centuries and a hundred in eight Tests on comeback, before calling time on a celebrated career, marked by his innovation as much as his enthusiasm. Harnessing those qualities is something any national team would want to do, but South Africa recognise they will need to work around de Villiers' schedule when he is ready to transition into coaching. "We need to sit down and agree on how we are going to do it, when we are doing it and the details around it. But it's something he has indicated he would like to do," Moroe said.

De Villiers has not worked as a coach previously. But, as a former international, he would automatically be considered to hold a Level 2 certificate. Moroe did not provide any information on whether de Villiers would consider further coaching studies. South Africa currently have a support staff that includes Dale Benkenstein, who is the batting coach. Previously, Neil McKenzie had worked as batting consultant.