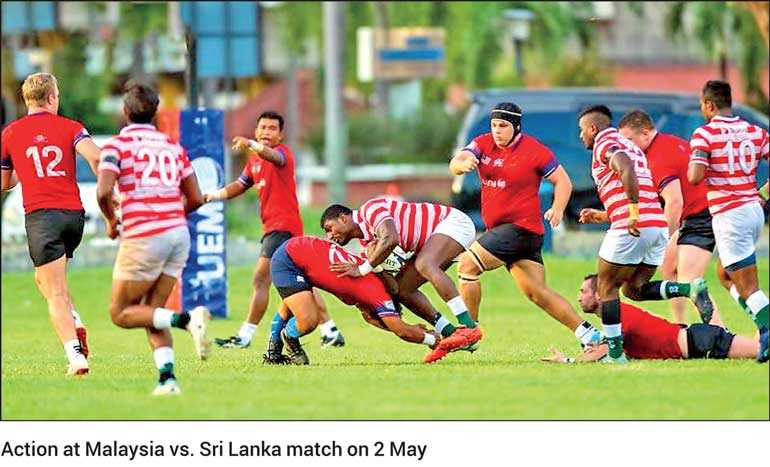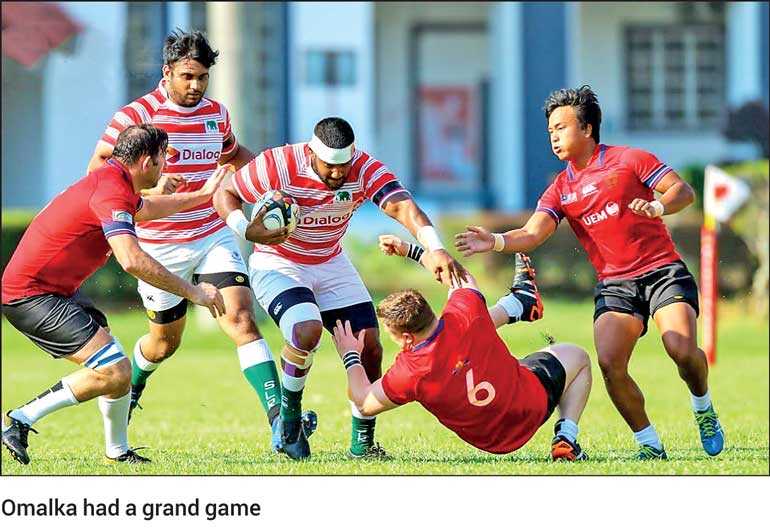 By Shamseer Jaleel

Sri Lanka performed remarkably in their opening encounter in a seven-try blitz against a combined club team. They will soon face a real test against the national team of the Malaysian outfit playing in the Top 3 in Asia along with South Korea and Hong Kong.

Sri Lankan XV's outfit will return to the island soon after and prepare for the Asia Rugby Championship Division 1 in Taipei later this month alongside Singapore, Philippines and Taipei. Sri Lanka Rugby (SLR), which concentrated on sevens rugby, returns to the longer version of the game after two years.

The confident Sri Lankan Rugby outfit under Omalka Gunaratne, after their win two days ago, will be locking horns with the Malaysian national outfit today.

A two-minute silence will be observed in this match in memory of the victims of the Easter Sunday terror attacks which claimed over 250 lives.