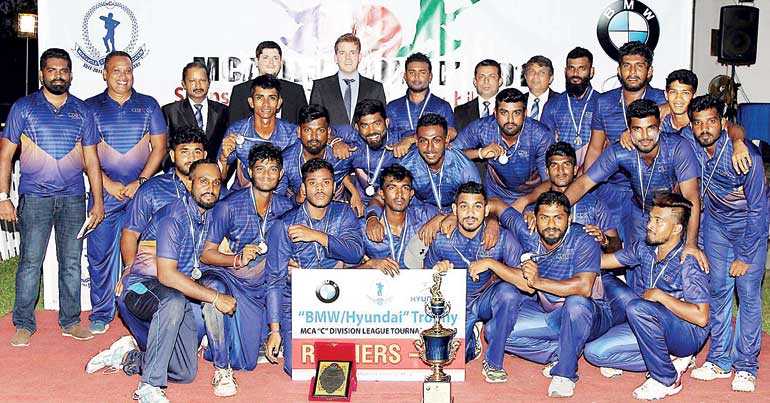 CDB inked an MCA record on the way to claiming the runner-up crown in the MCA 'C' Division 50-over League Tournament 2018 for the BMW-Hyundai Trophy.

The competition was sponsored by Prestige Automobile Ltd. for the seventh time. CDB produced some trailblazing batting, bowling and fielding to establish an MCA record with a score of 529 for 7 in 50 overs.

Their team manufactured some extraordinary strokes, compiling 38 sixes, 42 fours, one century and four half-centuries against Colombo Dockyard Plc, winning the match by 412 runs.

Besides successfully beating Colombo Dockyard, CDB notched four other wins against Commercial Leasing by 38 runs based on the Duckworth-Lewis method, Standard Chartered Bank by eight wickets, Stafford Motors by 149 runs and People's Leasing by six wickets.

CDB's top performers of the tournament were Dhanushka Dharmasiri with 321 runs including two centuries and one half-century, Hasitha Iranga Perera notching 295 runs with three half-centuries, Chenutha Wickramasinghe hitting 286 runs with one century and one half-century, Shanuka Silva taking 12 wickets for 143 runs, Savin Gunasekera scalping 11 wickets for 105 runs and P.H. Hewage securing 11 wickets for 258 runs.