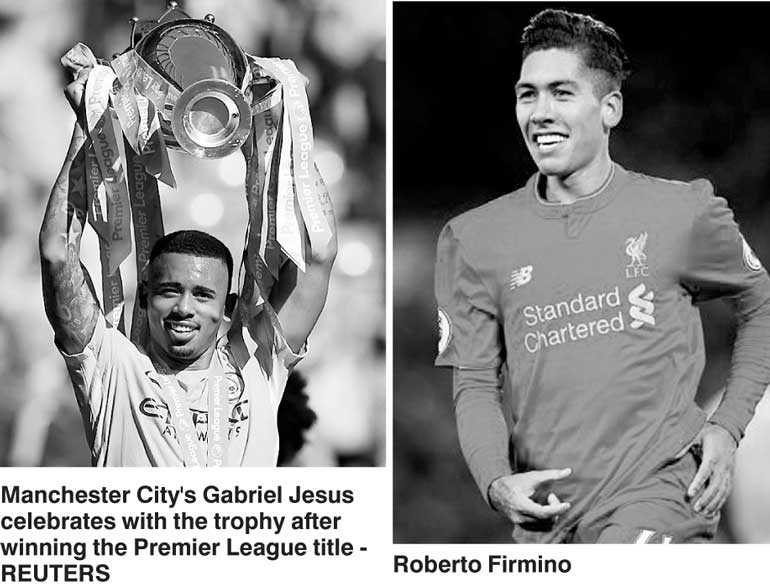 Reuters: Manchester City manager Pep Guardiola said Brazil face a selection dilemma whether to start with his team's striker Gabriel Jesus or Liverpool's Roberto Firmino at the World Cup.

Jesus scored 17 goals across all competitions for Premier League champions City this season while Firmino has netted 27 to help Liverpool secure a fourth-placed league finish and reach the Champions League final.

Brazil manager Tite suggested during his squad announcement on Monday that Jesus' record of nine goals in 15 international matches could see the 21-year-old start over Firmino at the World Cup.

Guardiola, however, remained neutral on the selection debate, saying both players had their qualities.

"Lucky for Brazil that they have two incredible strikers. Gabriel has an energy, his desire is contagious, his movement... I think that this will calm down with age. Firmino is older, has already played in other places," Guardiola told ESPN. "I can imagine what Brazil can be like in a World Cup on a media level. If you play one, you have to play the other, if you play the other, you have to play the one. It's an endless discussion.

"It's Tite's problem, not mine. But it's a debate."

City have flourished under Guardiola this campaign, embarking on a record-breaking run to seal the title, but his first season at the club was not as successful with the Etihad outfit failing to win any silverware.

"Last season has helped us to understand a lot of things so that we apply this season," Guardiola said. "People usually believe that coaches, no matter who they are, arrive at a club and things start working fine. And it is not like that."

The former Barcelona and Bayern Munich boss dismissed the notion that he doubted himself during City's poor run, saying he was "very clear and psychologically strong" about the club's playing style.