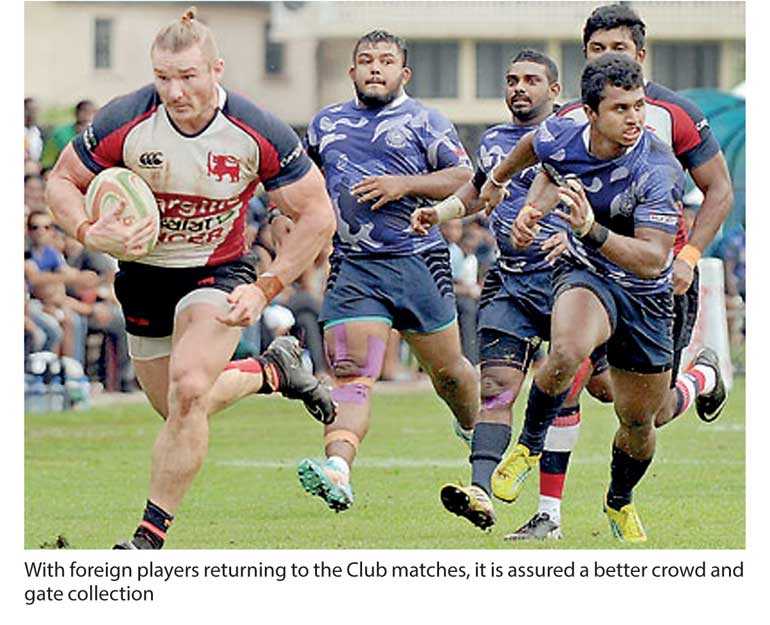 Inter Club league 2018/2019
By Shamseer Jaleel

When the Dialog Inter Club Rugby season kicks off early in November, four clubs will be permitted to field foreign players in their starting line-up.

CR and FC, Army, Air Force and Police helped by this measure. CR and FC ended fifth, helping them in a big way.

CH and FC had shown signs of pulling out from the tournament due to this policy, which will affect them along with Kandy SC, Navy and Havies. Sri Lanka Rugby (SLR) took the decision at a meeting held mid-week. Already, all four clubs have notified their refusal for this format.

The Tournament Committee, headed by Rizly Illyas, recommended to allow foreign players and also changed the tournament format to make the inter-club league tournament more competitive. Only the top four clubs, Kandy, Havelocks, Navy and CH, objected to the decision to allow foreigners for the bottom tier clubs, and later, CH threatened to pull out from the league tournament over the controversy.

The Council also decided to change the format of the league tournament to make the tournament more competitive. In the new format, the four top teams at the end of the league's second round will play in a cross format (1 vs. 4, 2 vs. 3), and the winners and losers will play again before finalising the league champions. This format will also be followed by the bottom tier teams for the Plate Championship.