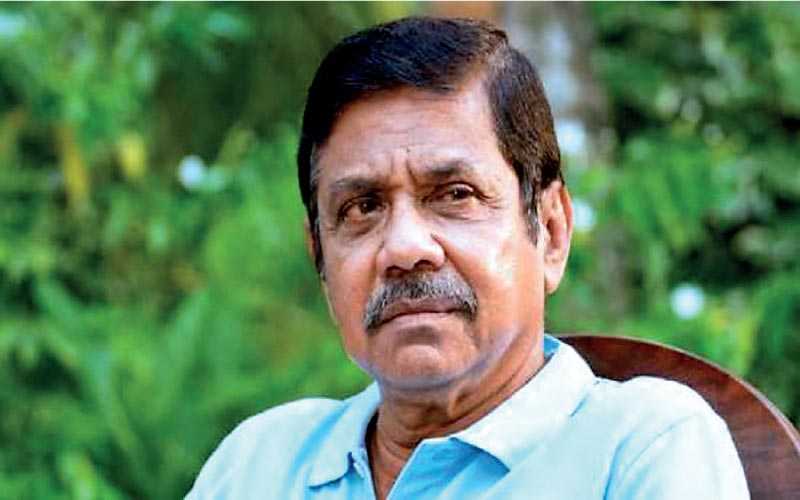 Sri Lanka's first Test Captain and present President of Bloomfield Club is coming forward to contest an SLC election post for the first time
---
Nominations closed yesterday - Elections on 20 May
---
By Sa'adi Thawfeeq
---
K. Mathivanan, Nishantha Ranatunga and Bandula Warnapura, calling themselves the 'Big Three', have filed their nominations along with the current office-bearers to contest the Sri Lanka Cricket (SLC) elections scheduled for 20 May at the Duncan White Auditorium, Colombo 7.

Nominations for the election closed at 3.30 p.m. yesterday to elect new office-bearers to SLC for the next two years.

Mathivanan has submitted his nomination for the post of President which he will contest with incumbent SLC President Shammi Silva, while Ranatunga will contest the post of Secretary with Mohan de Silva who holds the post presently.

Both Mathivanan and Ranatunga have previously held positions of Vice President and Secretary respectively at SLC, while Warnapura is coming forward to contest an SLC post for the first time.

Warnapura, the country's first-ever Test Captain and President of Bloomfield Cricket and Athletic Club is contesting for the post of Vice President, where he will face opposition from incumbent Vice Presidents Ravin Wickremaratne and Jayantha Dharmadasa, and Venerable Battaramulle Seelarathna Thera who has also handed over his nominations to contest for the post.

Commenting on why he submitted his nomination for the post Warnapura said: "I am 68 years old and the only way I can contribute is by giving something back to the game. I was working for the SLC before joining the ACC (Asian Cricket Council) and the ICC (International Cricket Council) and my role was game development.

"The only party that invited me is Mathivanan's. He asked me to become his Vice President. No other party has invited me so far. The first party to invite me I said okay."

From the current office bearers Lalith Rambukwella is not contesting for the post of Assistant Treasurer. In his place Sujeeva Godaliyadda, currently a member of the ExCo has been nominated from the Shammi Silva camp to contest the post.

Assistant Secretary Chryshantha Kapuwatte and Treasurer Lasantha Wickremasinghe have also sent their nominations.

The current office bearers are facing severe criticism on all fronts following the national cricket team's poor performance at international level, where they recently suffered back-to-back 2-0 whitewashes against South Africa and England, and have failed to rise to the top five of the rankings in all three formats in the past few years.

They also face opposition from COPE regarding inefficiency of financial administration of SLC, and a writ application filed by a group of former international cricketers, former administrators and eminent personalities seeking an order directing the Sports Minister to use his authority under the Sports Law to promulgate regulations pertaining to the composition and constitution of SLC and to make it an independent body, to which SLC must file answers by 15 March.