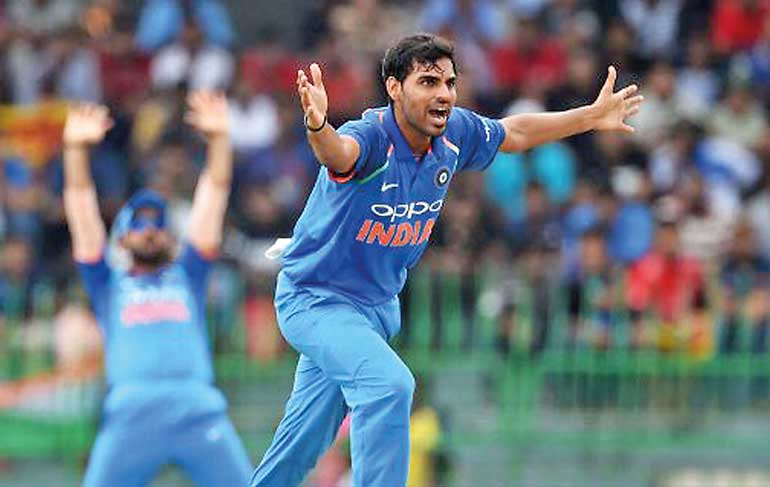 Bhuvneshwar Kumar appeals for an lbw - AFP
ESPNCricinfo: Bhuvneshwar Kumar's maiden five-wicket haul in ODIs and Virat Kohli's 30th hundred in the format led India to a clinical six-wicket win that consigned Sri Lanka to a first ever home-series whitewash.

There was a sense of inevitability to it all, particularly to Kohli's innings, which swept him past 1000 runs for 2017 and moved him level with Ricky Ponting in second place among ODI century-makers.

Ponting batted 365 times in ODIs while scoring 30 hundreds; Kohli reached the mark in his 186th innings. It was his 19th hundred in a chase, though perhaps one of the least challenging among them. India were only chasing 239.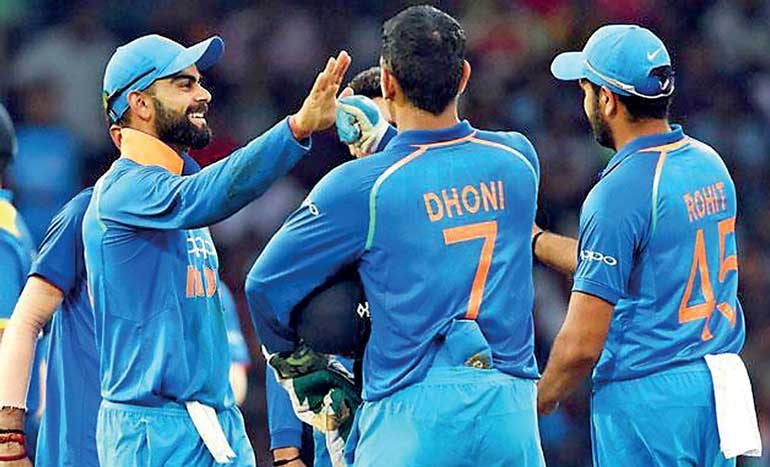 The Indian team celebrates the wicket of Angelo Mathews
They were only chasing 239 because Sri Lanka failed to build on their first century stand of the series - 122 for the fourth wicket between Lahiru Thirimanne and Angelo Mathews. Had they done so, they may have set a target of around 270. Instead, they lost their last seven wickets for 53 runs.

Having left out Hardik Pandya for the first time in 18 ODIs, India chose an extra specialist bowler in his stead. All of them enjoyed a productive afternoon on a slow, used surface barring Shardul Thakur, who went for 38 in a four-over new ball spell and only bowled two more overs.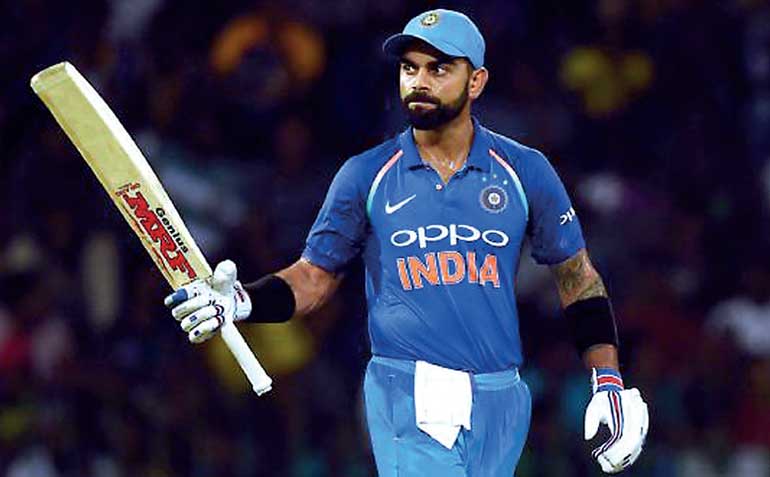 Virat Kohli
All that meant India did not have too much of a target between them and a 5-0 whitewash, but they had to chase it down without a genuine allrounder at No. 7, and in less-than-perfect batting conditions. They had scored 375 on the same pitch on Thursday, but it had now morphed into a drier, grippier creature where driving on the up wasn't a straightforward proposition.

They lost both their openers by the eighth over, Ajinkya Rahane top-edging a hook off a sharp, steep bouncer that was a flashback to Lasith Malinga at his prime, and Rohit Sharma failing to get the elevation he desired while looking to scoop Vishwa Fernando over short fine leg. India were 29 for 2, but they happened to have Kohli at the crease in the kind of limited-overs form few batsmen have ever experienced.