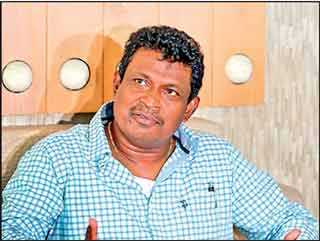 Champaka Ramanayake
---
Bangladesh (Daily Sun): A Bangladesh Cricket Board (BCB) official said on Monday that they are all set to extend the contract of High Performance (HP) Unit pace bowling Coach Champaka Ramanayake for another two years.


BCB HP Unit Chairman Naimur Rahman told The Daily Sun that they have decided to extend Ramanayake's contract, but added that from now onwards he would have to work for 150 days a year instead of the 100 days that was agreed upon by both parties earlier.

"Yes, we have decided to extend his contract for two more years. Earlier it was for 100 days a year, but now we want him for 150 days a year," said Naimur.

The 56-year old went to Sri Lanka after completing his stint with the HP Unit members during the just-concluded series against Ireland Wolves.

BCB appointed Ramanayake as their fast-bowling coach for the HP Unit in 2017 after the former Sri Lankan pace bowler relinquished his position with the Sri Lankan national team following a two-year stint.

Ramanayake had also previously been the fast-bowling coach of the Bangladesh national team for two years from 2008-2010 before he declined to renew his two-year contract with the BCB following a salary dispute.