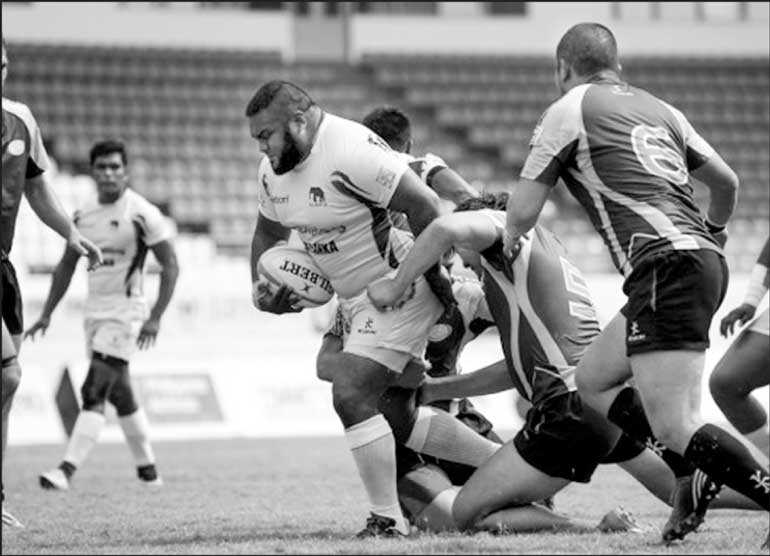 Sri Lanka to play Taipei today
By Shamseer Jaleel

Sri Lankan rugby players will be a situation that they must win today's game against hosts Taipei, not to win promotion, but to keep their hopes remaining in Division 1 for 2020 alive.

Sri Lanka had a good preparation with nearly three weeks of training and a tour to Malaysia with two warm up games, before the Taipei tour. Though a few senior players pulled out citing injuries, a well-balanced outfit was chosen for this tour under New Zealander Matt Lee. A three day session too took place at the Sugathadasa Stadium in Colombo.

After losing out to a gutsy Philippines outfit 22/39 a win is a must for Sri Lanka who were lucky enough to gain entry through Division 1 after pulling out in 2018.

Led by burly Omalka Gunaratne and well supported by Kavind Perera, Roshan Weeraratne and some outstanding players such as Samuel Maduwantha, Thilina Wijeinghe and Yakoob Ali, Sri Lanka should be able to overcome the hosts, but must not take them too lightly as they play in front of their home crowd. Sri Lanka on tour have no less than 17 players making their debut for the country at the fifteens game.

Meanwhile an improved Philippines side will meet Singapore in the final encounter today, which will take place soon after the Sri Lanka encounter.