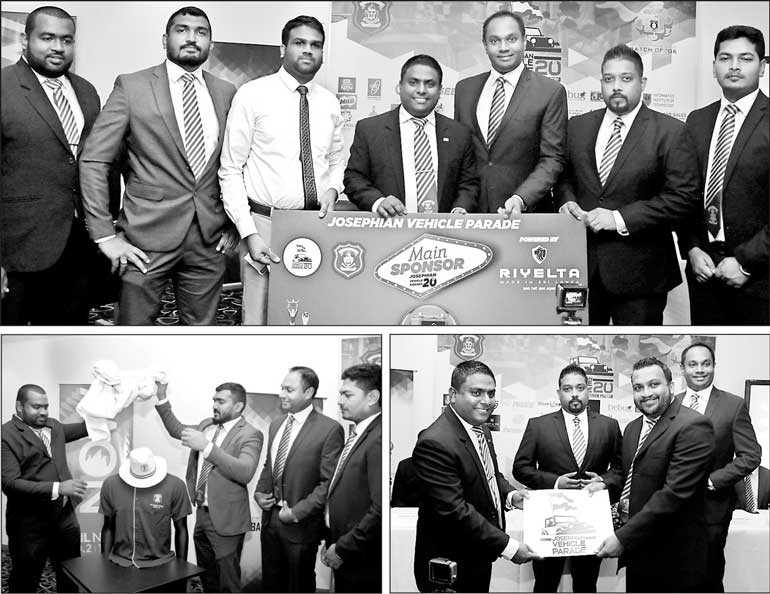 ---
With a proud history of over 100 years, St. Joseph's College, Colombo 10, continue to be at the forefront in both education and sports, nurturing thousands of youngsters to become great leaders and role models in Sri Lanka and all over the world.

The annual Joe-Pete one day encounter, the oldest in the country, is one of the most sought-after events in the Josephian event calendar that will be played this year for the 46th time at the Sinhalese Sports Club (SSC) on 22 March.

The history of the fierce rivalry between the two leading Catholic schools in the country itself creates major excitement, and the Josephian vehicle parade that coincides brings the right tempo for all the diehard Josephian fans to enjoy and embrace this event.

For the past eight years, the Vehicle Parade has been organised with great enthusiasm and pride. In the beginning only around 150 vehicles took part in the event but during the last few years however, it has become a statuesque event with over 750 vehicles and more than 2,500 participants. This year, the parade will start at 7 a.m. from the College premises in Colombo 10 and proceed to the Sinhalese Sports Club (SSC) in Maitland Crescent.

"The Organising Committee wishes to extend a warm welcome to all Josephians who will join the vehicle parade and to keep this well-established tradition going strong, cheering our team to victory."

The Josephian Vehicle Parade is powered by Riyelta and cosponsored by Blue Ocean Group, TNL Radio, Milo and Maggi from Nestle, Lavenro Garden, 3DH International and LB Finance.

As Silver sponsors, Manamperi Group, Sentinel Stand, Gismo International, hSenid Group, Debug Digital Centre, Siyadco Advertising, Peterson Advertising, Elephant House, Mass One BTL, CND Advertising, IBSF Lanka, Exclusive Lines, Informatics Institute of Technology and Insee Cement have joined hands with the school.