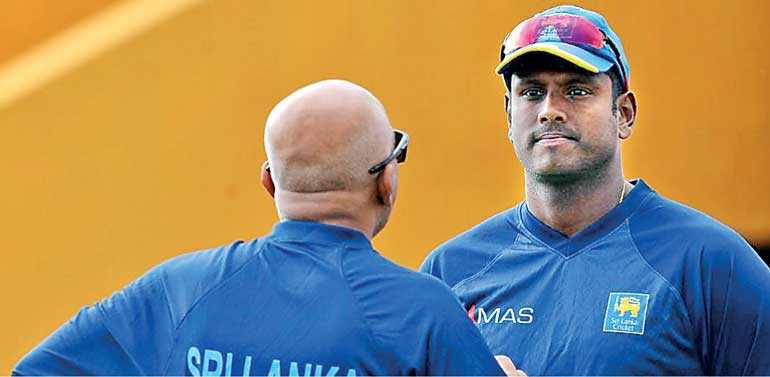 Angelo Mathews in conversation with Sri Lanka coach Chandika Hathurusingha during a training session - Getty Images
ESPNCricinfo: Sri Lanka's ODI captain Angelo Mathews has delivered a stern rebuke to Danushka Gunathilaka, who is the latest player to be sanctioned for misconduct during a series. Gunathilaka was officially reprimanded for breaching curfew on the second night of the recent Colombo Test against South Africa.

What has especially irked Sri Lanka Cricket and the team is that, although Gunathilaka himself is free from suspicion of any criminal wrongdoing, his curfew offence is linked to an alleged incident of sexual assault within the team's hotel. As part of that criminal investigation, police have arrested a man believed to be known to Gunathilaka.

"It is disappointing to lose out on a player, but we will not tolerate any indiscipline," Mathews said when asked about Gunathilaka's absence for the ODI series against South Africa. Gunathilaka had been the incumbent ODI opener, but is now suspended for six limited-overs matches.

"If they take that risk, they have to deal with the consequences. They can be the best player, but we will not tolerate that kind indiscipline. When it comes to team rules, they have to abide by it. We do care what they do outside the ground because it affects the whole team and the image. Players have to be very careful and take good care of themselves on and off the field, not try and damage the team's image." Gunathilaka is the second player to be punished for off-field behaviour. Legspinner Jeffrey Vandersay was also fined 20% of his annual contract fee and put on probation for a year over a night out in St. Lucia last month. Vandersay's offence did not occur during a Test match, however.
Gunathilaka suspended for six international matches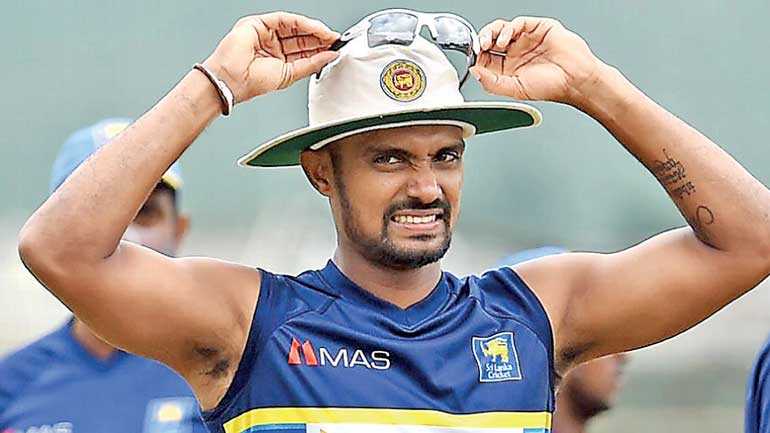 Danushka Gunathilaka
Sri Lanka Cricket has suspended batsman Danushka Gunathilaka for six international matches for breaching the board's Player Code of Conduct and Contractual Obligation. The offence was understood to be a serious breach of curfew during the second Test against South Africa in Colombo. Gunathilaka will also not be paid any match fees for the Test, "along with any bonus and or other payments in connection thereto," an SLC release said.

The first three matches of the six-match suspension are for Gunathilaka's current breach of the code of conduct, while the other three have been enforced from the one-year suspended sentence of a three-match ban that was in force from October 2017. He had initially been suspended for six matches last year, which was later revised to three matches. He was also fined 20% of his annual contract fee.

Gunathilaka's offence is related to a separate criminal investigation into sexual assault, which had allegedly occurred at the team's hotel. The Police reiterated that Gunathilaka was not a suspect in the criminal investigation, but another man, who is known to Gunathilaka, had been arrested as a suspect. That Gunathilaka's conduct has repeatedly been an issue while he is playing for Sri Lanka will rankle with the selectors. His suspension last year had been for turning up for a match without his gear, and for having a lax attitude towards training in general. Whether he will be considered for selection even after his suspension is served remains to be seen.