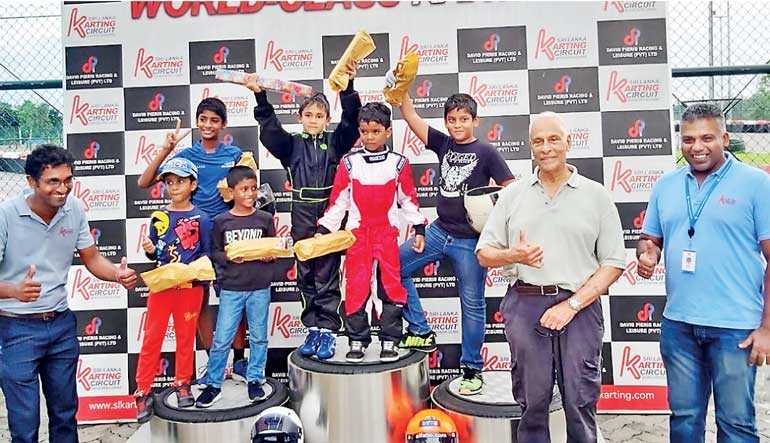 Cadet kart competitors on the podium. David Pieris Group Chairman David Pieris, David Pieris Racing & Leisure (DPRL) Managing Director Naalaka Madugalle and DPRL Manager (Technical) Namal Fernando are also present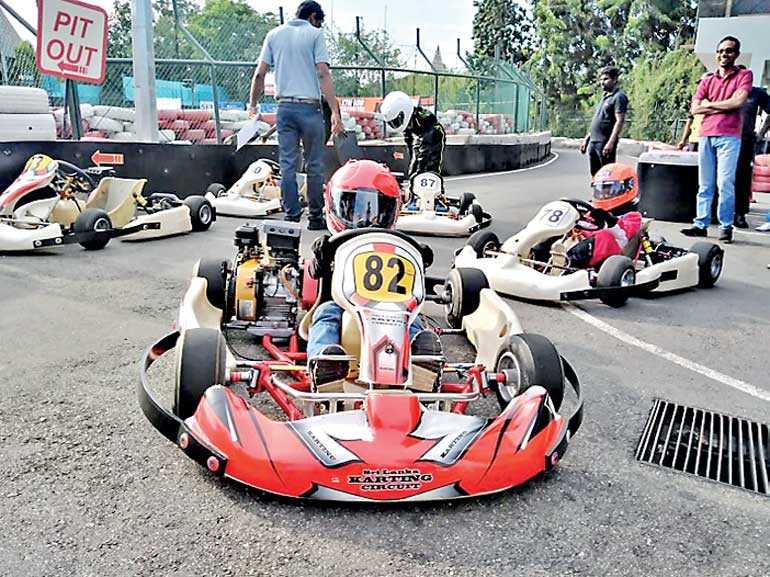 ---
Aneeq Jamaldeen came first in the first-ever cadet kart race conducted by Sri Lanka Karting Circuit (SLKC) recently.
The competition comprised of three races and Jamaldeen won the first place by obtaining 28 points for all three races. The second place was taken by Ryan Gunawardena with 26 points. The third place went to Dylan Perera who obtained 17 points.

Kavindu Weerasinghe, Harith Gunasekera and Tehan Dharmasiri are other competitors who came fourth, fifth and sixth places respectively.

SLKC hosted this cadet race for the local talent with an aim to nurture racing buds at the circuit recently. It was a day full of friendship, warmth, racing and discipline on track and off.