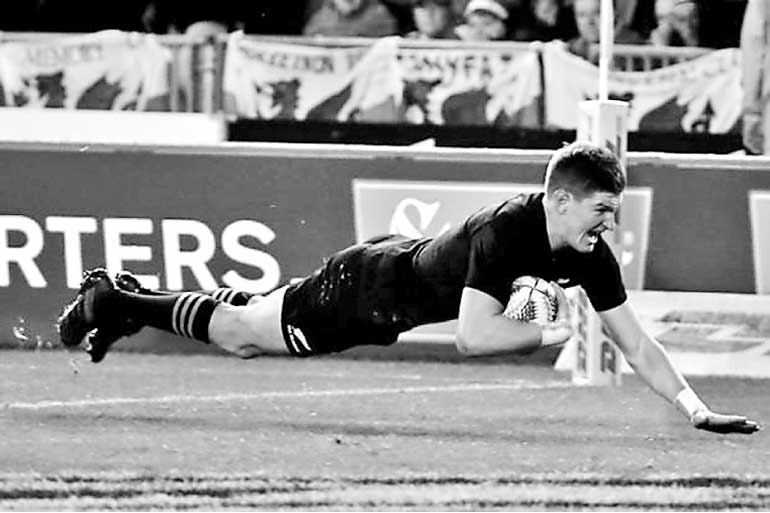 Rugby Union New Zealand All Blacks v British and Irish Lions Lions Tour Eden Park, Auckland, New Zealand July 8, 2017 New Zealand's Jordie Barrett in action scoring

a try - REUTERS
REUTERS: All Blacks fullback Jordie Barrett will make his return to action for the Wellington Hurricanes development side on Sunday after he missed the second half of last season due to shoulder surgery.

The 21-year-old was a stand-out performer for the Hurricanes in his debut Super Rugby season last year, forcing his way into the All Blacks side to face the British and Irish Lions.

He started the drawn third match against the Lions and had been named in the All Blacks squad for the southern hemisphere's Rugby Championship before he was forced out before the first game with a shoulder injury that required surgery.

Barrett, who had been involved in pre-season training with the Hurricanes, will come off the bench for the match against the Canterbury Crusaders development team in Christchurch.

"He has come through protocols during the week and is on schedule for his return to play and so he will take his opportunity," Hurricanes Recruitment and Development Manager Darren Larsen said in a statement on Friday.

"It's exciting for him to come back and get a go. He will be on managed minutes but it's great to see him back on the footy field, he's really excited."

The Hurricanes are in South Africa for their opening clash against the Bulls in Pretoria, while the Crusaders begin their title defence against the Waikato Chiefs in Christchurch.