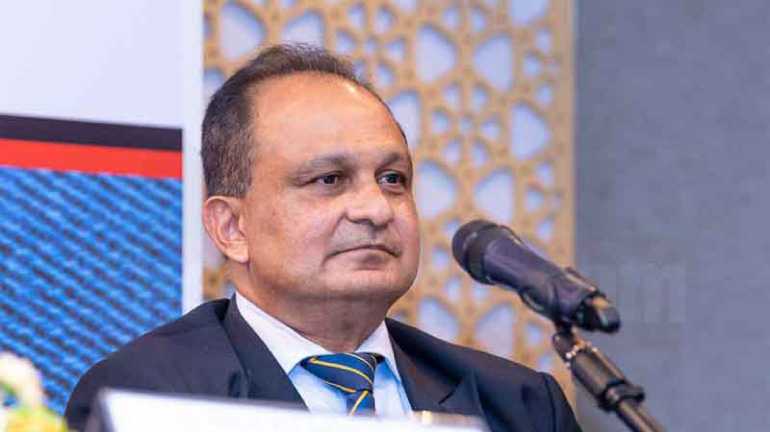 Sri Lanka Cricket CEO Ashley de Silva
---
By Sa'adi Thawfeeq
---
A total of 190 overseas players will fight for 30 places in the five teams that will participate in the Lanka Premier League (LPL); the T20 tournament scheduled to take place at four international venues from 14 November to 8 December.

While Sri Lanka Cricket is awaiting clearance from the Health Ministry for the tour to Sri Lanka by the Bangladesh national and Development teams as well as the LPL due to COVID-19, work has been going on in the meantime to make LPL a reality.

"We are basically almost in the process of signing the agreement with the event holder IPG (Innovative Production Group). We shared the draft with the event holder and they have basically said that they can share the names of the franchise owners by 7 September," said Sri Lanka Cricket CEO Ashley de Silva.

"We have also got all the names of the players who would be available which we have shared with the event holder and finalised the itinerary. Almost 70-80 percent of the work is being done," he said.

"There are about 190 overseas players who have shown interest to play in the LPL. A lot of them are high profile players. Out of 190 only 30 will get picked. By 7 September we will share the names of the franchise owners after that hopefully by the end of September they will go for the auction of players," De Silva added.

Each team is entitled to six overseas players in a squad of 16 but only a maximum of four can play at any given time. The five teams named after the cities of Colombo, Kandy, Galle, Dambulla and Jaffna will play a total of 23 matches at four international venues in Sri Lanka – the R Premadasa International Cricket Stadium, Rangiri Dambulla International Cricket Stadium, Pallekele International Cricket Stadium and Suriyawewa Mahinda Rajapaksa International Cricket Stadium.

De Silva said the coaches for the five teams has not yet been finalised. "Those who are available we have shared with the event holder. They will finalise it and let us know." IPG, a company based in Dubai has secured the event sponsorship rights of the LPL for the next five years. The sponsorship is expected to enrich the SLC coffers by over US$10 million over the next five years.