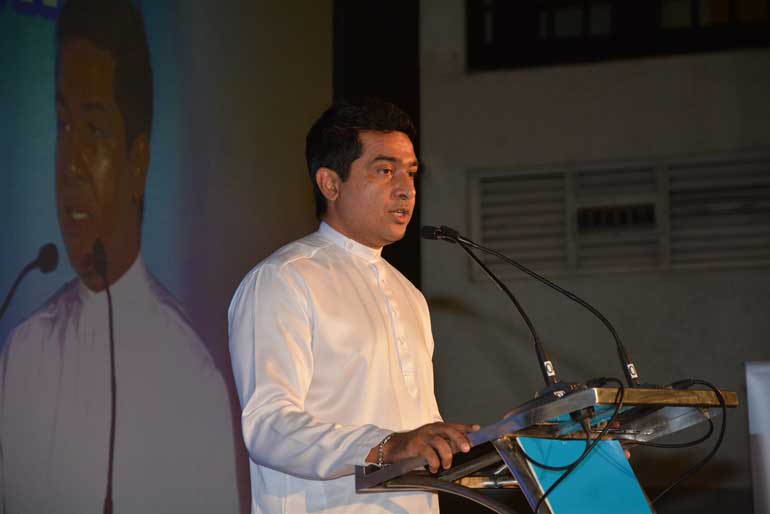 Development Strategies and International Trade State Minister Sujeewa Senasinghe
State Minister of Development Strategies and International Trade Sujeewa Senasinghe last week said Sri Lanka's preparations to make the World Export Development Forum 2016 in October a success was an excellent "public-private partnership."

In his remarks at the launch of WEDF 2016, the State Minister said that the new Government has brought about results by enhancing the profile of Sri Lanka thereby boosting prospects for global events such as WEDF.

"Because of improved good governance, democracy, rule of law, Sri Lanka has drawn the attention of the world today," he said.

Senasinghe emphasised that the WEDF will be an ideal opportunity to showcase Sri Lanka's new resurgence, as well as potential for exports and foreign direct investment.