You've considered running a business but keep wondering whether conditions are right to support your winning idea. Or perhaps you have been dabbling with something on the side and can't yet convince yourself that it's the right time to take the career leap with a startup.

When Everjobs asked whether it's the best time to be in the startup scene in Sri Lanka, Ruwindhu Peiris, a dynamic Angel Investor and Managing Director of the Stax Inc. Colombo office says, "Everything is simply working in your favor in the startup ecosystem. For instance, there are multiple platforms and mechanisms for monetary transactions such as eZ Cash, which is pivotal in running any business. There are so many players in the market providing integrated business solutions. Coupled with the geopolitical advantages, Sri Lanka is well poised to become the next startup hub in the region."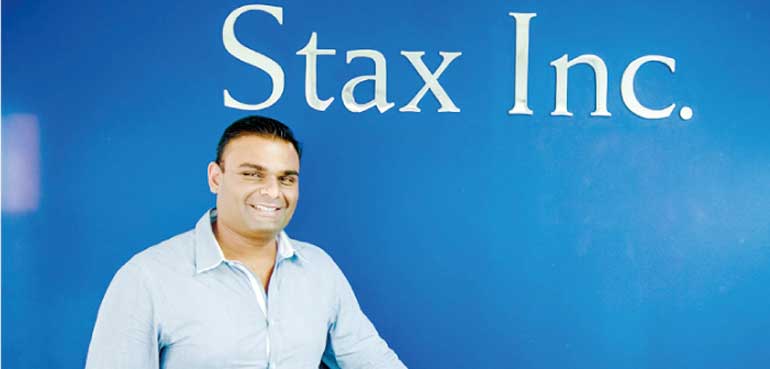 Ruwindhu Peiris
With the potential to diversify business activities and emerge as an innovation technology hub, the government and the industries are building an ecosystem that will gather money, ideas and talents in a sustained manner. It's clear that the global perception of Sri Lanka is changing. As the startup ecosystem continues to grow in size, ambition and reputation, with careful planning, Sri Lanka could even be turned into another Silicon Valley.

With big plans to cement itself as a premier startup hub in the region, the country needs fast-growing, highly visible startups. Sri Lanka does have a fleet of companies that are trying to fit that description. "Since more and more startups are being set up, eventually it forces them to be differentiated. You simply can't afford to be another 'me too' in the startup ecosystem," Ruwindhu added.

Aside from the "scale fast" startup mentality, another factor that is propelling the Sri Lankan startup dream is the good pool of millennial talent. "Given the peace dividend, we are experiencing a growing number of returnees equipped with valuable global experience wanting to make an impact in Sri Lanka. My favourite thing about being part of Stax is the energy of the amazing group of people I get to work with on a daily basis. What stands out is their high self-esteem, natural curiosity and the drive to challenge the status quo. And when you bring that combination of people together, there's nothing better than for them to be given challenging problems, the space to be creative and confidence to take risks," Ruwindhu pointed out.

"The fact is, although the right academic pedigree is important, a majority of startups are still looking for candidates with the right mix of 'soft skills'," Ruwindhu says, "My view is, job seekers should focus beyond technical skills. You will very rarely know what is exactly required to do the job and that will be provided with on-the-job learning.

"What they should bring to the table is the willingness to learn and the personal qualities, abilities and habits that differentiate them from the rest. Personally what has helped me differentiate is my habit of identifying the high priority 20% tasks that yields 80% impact."

Everjobs is a job portal currently operating in Sri Lanka, Bangladesh, Myanmar, Cambodia, Cameroon, Senegal, Ivory Coast and Uganda. Launched in March 2015, Everjobs aims to become the leading job portal in fast growing economies finding the right match for both, employers and candidates. The company is backed by the Asia Pacific Internet Group (APACIG).