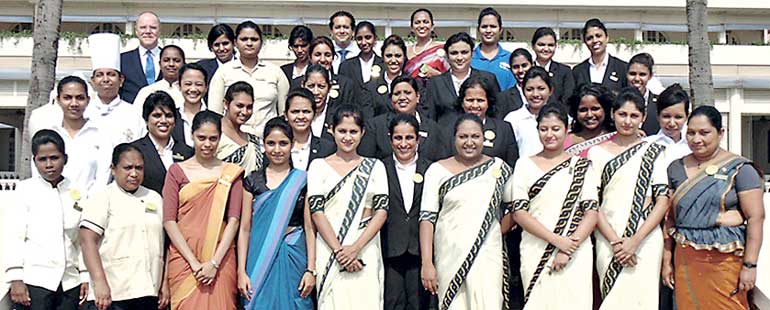 The Galle Face Hotel hosted an afternoon tea to honour the commitment of its 50 female staff members in line with International Women's Day, a day where the world over joins in harmony to appreciate and respect all women who demonstrate the ability to shift fluidly from one role to another as the work environment may necessitate.

At the Galle Face Hotel this initiative was taken in order to honour the lives, the grit and determination of women, who work tirelessly to get the hotel into order and the hotel is actively working towards employing more female team members as part of their culture of equal opportunities and a great place to work.

"The rising tide of women in positions of influence has altered the landscape at all levels in the business sector today. There has been an increase in the number of women who have played influential roles in our society and as we celebrated Women's Day, we took this as an opportunity to appreciate the remarkable contribution that our fellow colleagues have been making in order to keep the Galle Face Hotel flag soar high," said Galle Face Hotel Head of Human Resources Nipun Pathirana.