By Joel David

Let's face it... statistically 90% of startups fail. To be successful, you have to be amongst the elite! Here are some factors that will ensure that you are in the top 10 percentile:
1. Go all in: do not have a fall back plan
If you have a fall back plan when venturing onto a startup, chances are that your sub conscience tricks you into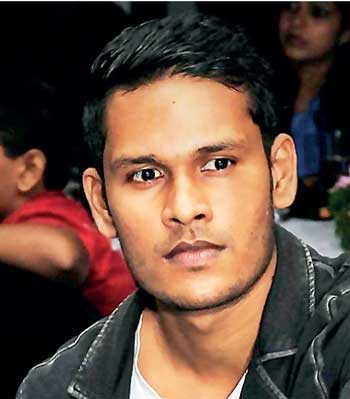 thinking, "If this goes south, you have plan B, therefore don't stress yourself too much…"

This happened to me, even though I bet the next 5 years of my life venturing out of a plush corporate environment, onto bootstrapping a company, I knew I could step out anytime I wanted and get a job. (I had a few standing job offers).

Unless, you have the "need to make it work" and your "life depends on it" i.e. "your next meal depends on making this work" - you will never be able to give it all you have. You can fool yourself into thinking you would. But you never will.
2. Have a supportive social and family structure
Edify your friends and family of what you're getting into. Make them understand that there will be days where you will not be reachable for 20 hours at a time. If you do not have this support throughout, chances are that you will feel disheartened and demotivated in time to come.

Make your friends and family a part of the quest you are on, do not burden them with the pressure you are going through, but rather, make them a part of the mission with their suggestions and ideas.
3. Be ready to

lose everything.

Be really ready...!!!
When I started my venture to be an entrepreneur, I said to myself, and everyone I met that I was willing to lose everything.

But after the first few losses, business deals going south... when I started losing money in millions, I could not digest the fact. And this was only a percentage of the entire amount that I told myself that I was willing to lose. I spent sleepless nights, stressed out days, trying to figure out how to recover the amount lost and invested.
4. Be realistic

about when the business is going

to generate cash
Having assumptions of positive cash flows starting from the first few months onwards is unrealistic in most circumstances. Many business ventures have a longer implementation period where it's only a sunk cost.

Getting disheartened about a negative cash flow will only affect your business in an adverse manner.
5. Educate fellow investors about the risks involved and educate yourself
Making unrealistic promises to investors to attract investments will have an adverse effect on you later on in the business. When things are not going right, when you are facing losses you did not anticipate, make sure you have the backing of the investors to keep pressing forward. Undue pressure from them to make the right calls all the time will curtail your ability to run a smooth business.
6. Focus on building one business at

a time
When I started off, I had a dream to be invested in all industries in the country, and thus spawned my eight startups all at once.

This was totally unrealistic and drove me to lunacy with the workload. Thus I toned it down to just two businesses after sometime with one single venture being the prime focus.

Do not pile too many things on your plate at the same time. It is always wise to establish one business then move on to the next. Because no matter how easy it might seem on paper to start a business, you would realise how much it takes off you only after you get into it. It is hard work..!!!
7. Go with

your GUT...!!!
Steve Jobs called intuition "more powerful than intellect." Albert Einstein called it the Sacred Gift.

Entrepreneurs generally have a knack for sniffing out when something is wrong. And if you are an entrepreneur, you've got it too.

If you have a bad gut feeling about something, don't do it..!!! More often than not your gut is right. Trust your gut. Do what it says. No matter how compelling the physical evidence is, if your gut does not feel right, do not go ahead.
8. Get a mentor
Especially for a startup with a relatively young team, exposure into the corporate world of business is very limited. Instances will arise when you are flabbergasted about what decision to make. Critical times will call for "make or break" decisions which will make you look for help. It is at this time that a mentor could be of assistance.

A mentor could be someone preferably in the entrepreneurship arena with prior experience in running an organisation. A mentor would provide you with someone to turn to for advice when needed. Someone to bounce ideas off and someone to tell you when you are going astray.


[Joel David has an MBA from The London Metropolitan University, holds professional qualifications in Corporate Banking and is an associate member of the Institute of Bankers (SL). He can be reached at [email protected]]