President Maithripala Sirisena says that the Indian Ocean Region must be transformed into a maritime zone of peace, to become a hub which functions for the advancement of the entire humankind.

He made these remarks on 1 September, addressing the valedictory session of the Indian Ocean Conference 2017 held at Temple Trees.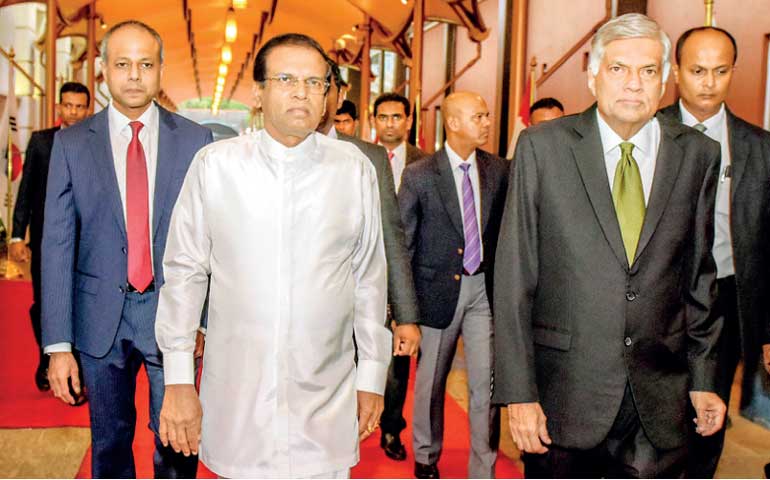 Sri Lanka is a vital centre to strengthen the trade and naval activities of the region as well as to prosper humankind due its strategic location in the Indian Ocean, the President said, adding that Sri Lanka was extending its hands to all friendly states to move forward with new technology while building a better society for the people.

President Sirisena said that he believed the attention of this conference was also drawn regarding the use of the ocean for the purposes of war activities and drug smuggling as well as human trafficking.

He also said that each country in the Indian Ocean region was committed to ensure international peace, reconciliation and brotherhood as values national reconciliation and peace.

He recalled how the world's first woman Prime Minister Sirimavo Bandaranaike presented a proposal in 1960 at the UN Summit to turn the Indian Ocean into a zone of peace. The President also recalled the proposal made by Indian Prime Minister Narendra Modi on the importance of the Indian Ocean region and again emphasised the collaboration of all countries on the security of the Indian Ocean.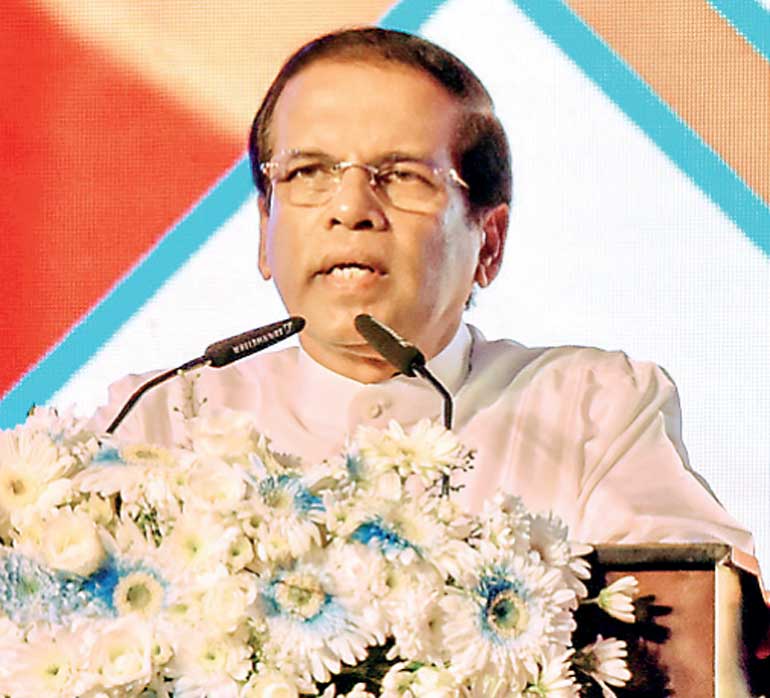 President Maithripala Sirisena
The Indian Ocean Conference which discusses peace and security of the Indian Ocean Region was held under the theme peace, progress and prosperity. Representatives from 30 countries including China, India, USA and Japan participated in this conference.

Indian Bharatiya Janata Party National General Secretary Ram Madhav presented a special memento to the President.

Prime Minister Ranil Wickremesinghe and Ministers Nimal Siripala de Silva, Sagala Ratnayake, Tilak Marapana and John Amaratunga, Deputy Minister Dr. Harsha De Silva, Secretary to the Prime Minister, Saman Ekanayake and other officials were among the participants.