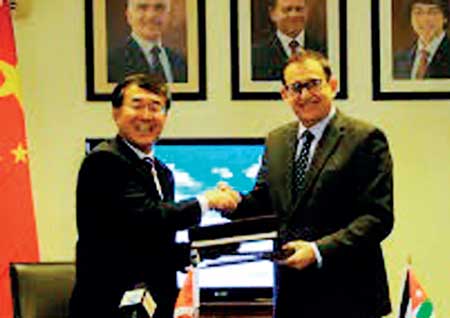 AMMAN, (Xinhua) -- Jordan and China signed a deal on Monday for cooperation in the field of aviation services.

Haitham Misto, chief commissioner of the Civil Aviation Regulatory Commission in Jordan, said the initial draft of the agreement was signed in 1992, highlighting the importance of the deal for increased cooperation between the two countries.

The deal entails the regulation of aviation services between the two countries and gives the right for aviation companies to operate 21 flights per week for passengers and air freight instead of 7 flights per week, Misto added.

The agreement, he said, prevents double taxation and overlap on other taxes and fees.

Chinese Ambassador to Jordan Pan Weifang said the ties between the two countries are witnessing rapid growth in various fields of economy, culture, health and tourism.

In August 2016, A delegation from Civil Aviation Administration of China (CAAC) visited Jordan and signed a draft agreement with Jordan during the visit.