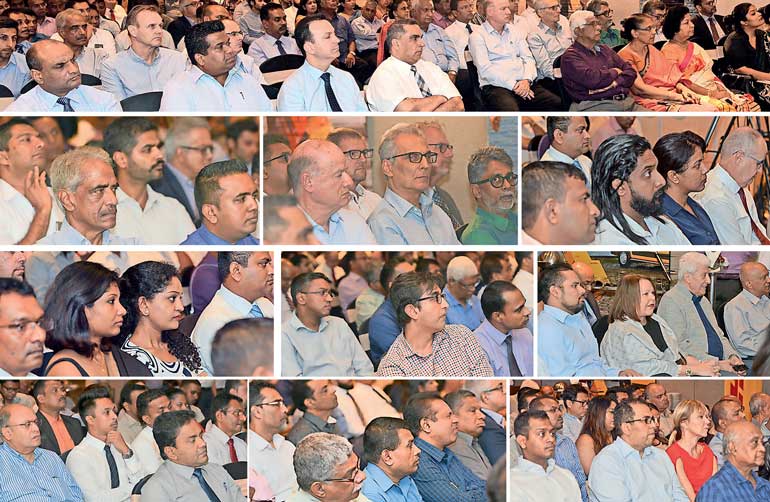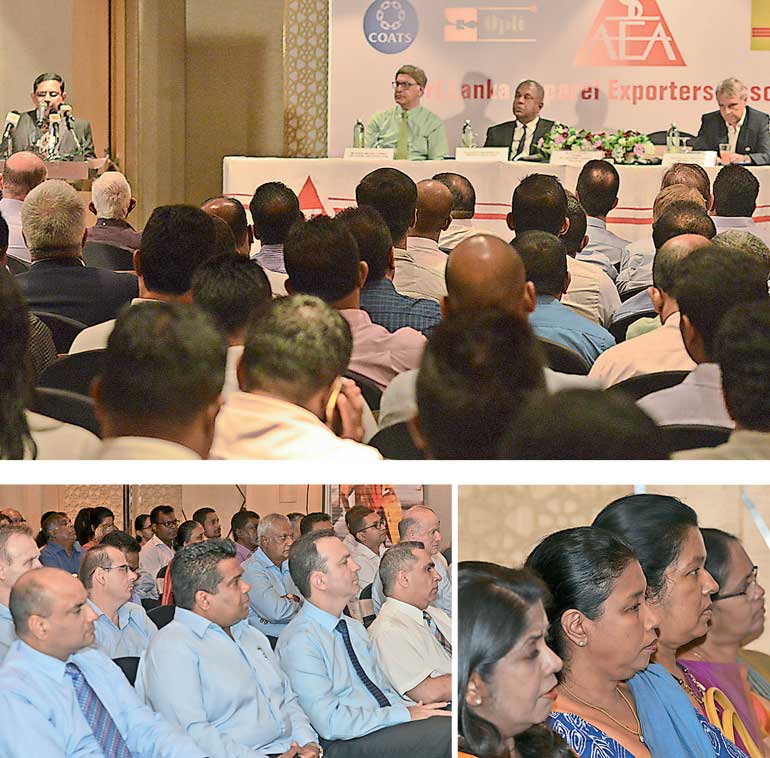 It gives me great pleasure to address you at the AGM of the Sri Lanka Apparel Exporters Association.

This association has played a key role in the apparel industry, contributing immensely towards making apparel the top export of the country.

To the credit of this industry, it has achieved almost $ 5 billion in export earnings in 2016 – just under 50% of the country's annual export earnings.

The industry has provided 400,000 direct employment opportunities and 400,000 indirect employment opportunities. Over the years, the creation of such livelihoods has helped lift many households out of poverty whilst also contributing to the empowerment of women.

A key theme of the recently-presented Budget was the need to shift to empowerment of people rather than providing hand-outs and untargeted welfare. The apparel industry is a case in point that the most sustainable form of poverty reduction is through the creation of such jobs.


Challenges, competition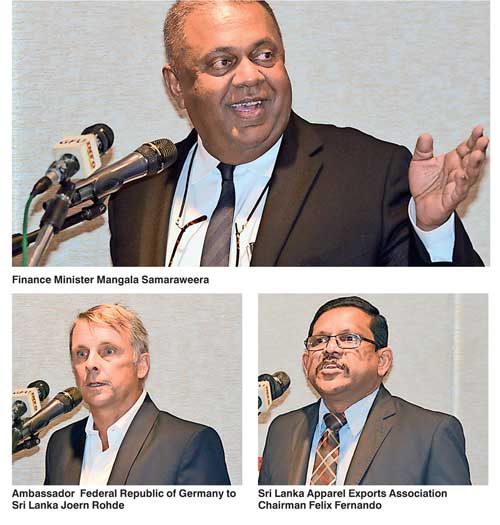 and success

Competing in the international market is often challenging. However, Sri Lanka's apparel exporters have thus far faced those challenges. You have constantly evolved and improved, and proved that Sri Lankan enterprise can take on the world and win.

This ability to evolve and adapt is one of the main reasons for the development and success of the industry. As I noted in my Budget speech, "Competition breeds success, it tests our limits and forces innovation."

When Sri Lanka lost the advantage of low wages to countries like Bangladesh and Viet Nam, our apparel industry remained competitive by upgrading quality and competing in higher end niche segments.

When Sri Lanka lost GSP + the industry came together with innovative branding strategies such as Garments Without Guilt, which helped the industry to retain market share and attract new markets. The apparel industry is a classic example of embracing competition without being frightened by it. I assure you that the Government will provide support to the industry to face global competition and the challenges of international markets.


Rekindling Sri Lanka's roots

as a trading nation

I am told that the apparel industry aims to achieve an export earnings target of $ 8 billion. This is indeed a commendable ambition and the Government will take the necessary steps to create an enabling environment to facilitate this objective.

A key theme of Budget 2018 is the necessity to shift Sri Lanka's economic structure from one of narrow inward orientation, to one of greater outward orientation. Over the years, a wall of tariffs and para-tariffs has created a protectionist economy, incentivising the diversion of resources away from the export sector.

In this Budget we embarked on a clear strategy of trade liberalisation with a view to re-kindling Sri Lanka's roots as a trading nation. Para-tariffs will be removed over a three-year period, which will enhance the spirit of competition and contestation in the economy.

The Government will in parallel bring in strong anti-dumping laws, trade remedies, and safeguards, along with a Trade Adjustment Package. This will ensure fair competition and support to vulnerable industries in the wake of a more competitive environment.


Trade facilitation and connecting to value chains

The Government is also supportive of the industry's efforts to link with global value chains. Steps have been taken to enhance market access with the revival of GSP + and the soon to be concluded FTAs with China, Singapore, and India.

A world class logistics network is also essential to help connect with global value chains. Significant steps are being taken to enhance trade facilitation measures. Budget 2018 included allocations for the establishment of a single window, a trade information portal, and numerous other proposals to improve the trade and investment climate. The liberalisation of the shipping and freight forwarding agency sectors will also contribute to more competitive freight rates for Sri Lanka's exporters and will help attract global investment to position Sri Lanka as a logistic hub.

It is also encouraging to note that the apparel industry has made important progress in backward integration. The government is particularly keen to see the development of local design, innovative product development, and R&D. Sri Lanka should one day be seen as the hub for design, development, and logistics for all major global apparel players. This will enable true value creation in the industry.


Sustainable development

and the green economy

The apparel industry has made great strides in two of the other key themes emphasized in Budget 2018. In reconciliation, the apparel industry has created numerous job opportunities for youth in conflict affected areas by setting up factories in the north and east.

The industry has also taken the lead in environmental sustainability, particularly with regard to waste management, renewable energy usage, and carbon footprint mitigation.


Conclusion

As Sri Lanka needs to build its foreign earnings, the role of the apparel industry is more important than ever. The Government has taken steps to create the enabling environment for further export growth – and it is my wish to see numerous other industries breaking into export markets with the same success as the apparel sector.

Whilst commending the good work thus far of the Apparel Exporters Association, I urge you to strive even harder in the coming years to go beyond your targets.

I wish the Association all the very best in your future work.

Pix by Daminda Harsha Perera