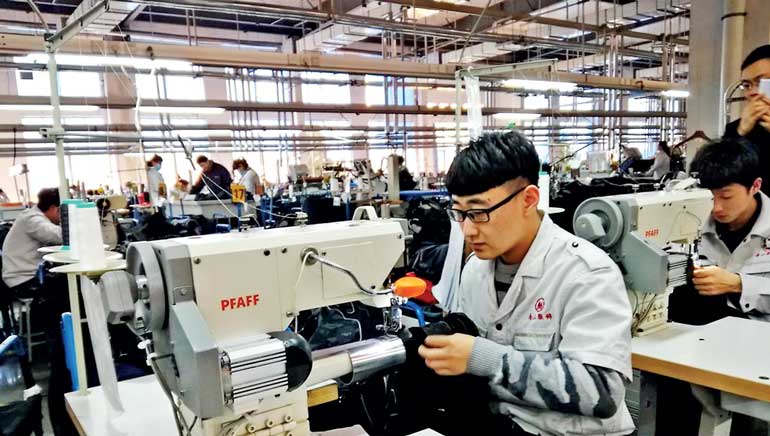 It used to be trendy for Chinese to dress in clothes of foreign brands, but now China is helping shape the latest trends in the fabric and apparel world.

At first glance, the blue and gray sportswear in the showroom of this fabric and garment maker in east China's Longkou City doesn't appear to be anything special. However, its advantage lies in its cloth, which is made from fine wool. The process of turning wool into wind- and water-proof fabric comes from Nanshan Zhishang SCI-TECH Co., Ltd., the world's only supplier of such fabric for global sportswear giants.

The company is a rags-to-riches story. It was started by business-minded villagers to produce cheap towels shortly after China launched its reform and opening up drive in 1978. By constantly changing its designs according to market research, the company's towels, pillowcases and other products sold so well that it became one of China's largest fabric mills in the late 1990s.

Nanshan's transformation from making cheap towels to producing high-end wool suits is the story of modern China, whose success was made possible by the reform and opening of the past 40 years.

China aims to shift its textile industry to focus more on quality, rather than quantity, with high-tech and green products, according to the industry's development plan for 2016 to 2020.

"Continuous reform and opening up made us what we are today and will continue to shape our future," Zhao added.