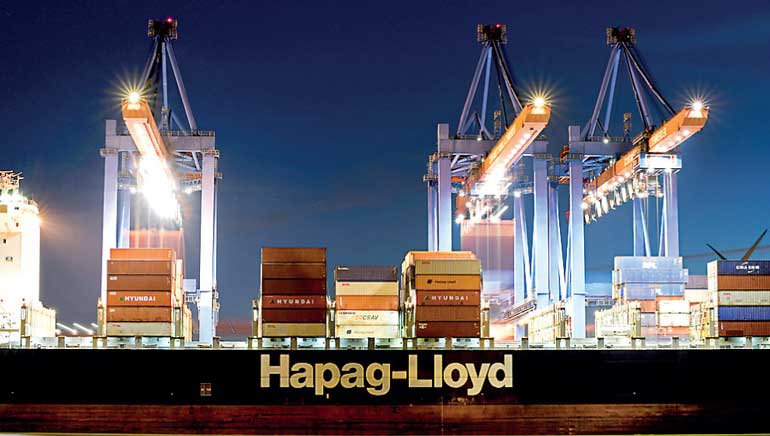 Sees demand growth overtaking supply in 2019
Forecasts rise in operating profit in 2018
HAMBURG (Reuters): Demand for shipping is growing and could outpace the supply of new vessels next year, helping to boost profits at Hapag-Lloyd as it also reaps the benefits of a recent merger, the German company said last week.

The shipping industry has been in the doldrums for years as a slump in trade following the global financial crisis coincided with the delivery of scores of new vessels ordered earlier.

That sparked a wave of deals as firms looked to cut costs, including Hapag-Lloyd's recent purchase of Gulf peer UASC to become the world's fifth biggest container shipping company.

However, the Hamburg-based firm's CEO Rolf Habben Jansen said that order books for new vessels were now relatively small compared with the economic growth that drives seaborne transport demand.

"The idle fleet is also small and demand is growing, that makes us cautiously optimistic," he told journalists after the company announced a surprise dividend and forecast a rise in annual earnings in 2018.

"We are confident that we can improve profitability further and reduce our debts, while the realisation of synergies (from the UASC deal) is also in focus," he added. Habben Jansen upheld a January forecast for global container transport demand growth of 4.5% in 2018 and more than 4% in 2019. Demand and supply could be balanced this year, even though the first half will see more ships joining the fleet. But supply may start falling short of demand from next year, he said.

Hapag-Lloyd said 85 to 90% of the $435 million in annual savings targeted over the long term from its tie-up with UASC were due to be realised this year.

Habben Jansen reiterated the savings could eventually exceed the target, but he would only be able to provide details in the second half of 2018. Hapag-Lloyd said it would pay shareholders a dividend of 0.57 euro per share for 2017, after its core profit (EBITDA) nearly doubled to 1.06 billion euros ($1.3 billion). It forecast a rise in EBITDA (earnings before interest, tax, depreciation and amortisation) and operating profit (EBIT).

A concern, however, is rising shipping fuel costs, driven by an increase in crude oil prices. Shipping fuel costs are currently around 27% above the $318 a ton seen in 2017.