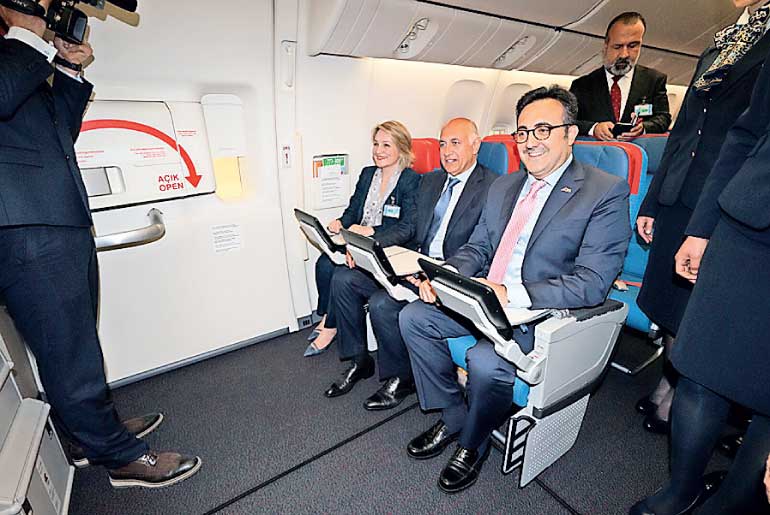 Boeing and Turkish Airlines have celebrated the Turkish flag-carrier's new direct delivery with a special event at its base at Istanbul Ataturk Airport.
The airline took the delivery of its 30th Boeing 777-300ER that welcomed with a traditional water salute. The 777-300ER' arrival, the latest addition to the European carrier's growing fleet of more than 100 Boeing airplanes, also comes into prominence as a highly significant delivery for the carrier as it is the first aircraft to feature seats by Turkish Seats Industries (TSI), a complete Turkish brand through a close collaboration with Boeing. TSI, the first locally aircraft seat producer in Turkey, which is a joint venture between Turkish Airlines and Assan Hanil, aims to play a key role in the global aircraft seat market with its innovative, lightweight, quality products.
"While consistently investing in its overall services, Turkish Airlines has always put special emphasis to further built in its infrastructure investments which also make a major contribution to further progress of Turkish Aviation Industry. Three years ago, we partnered in a significant initiative to pioneer another first in Turkish Civil Aviation. By establishing Turkish Seat Industry (TSI), in collaboration with Assan Hanil, we took a more active role in the industry through logistical support. And now we're taking the delivery of the first aircraft equipped with those locally produced seats designed by TSI, an installation manufactured in Turkey that conforms to all international standards. With adding this 30th Boeing 777-300ER to our ever expanding fleet, we look forward to TSI to become a leading brand across the industry, and be a substantial part of our aircrafts in the near future," said M. İlker Aycı, Chairman of the Board and the Executive Committee of Turkish Airlines.
Commenting this delivery, Can Şaşmaz, General Manager of TSI said; "TSI have completed the delivery of economy class seats for a Turkish Airlines' B777 aircraft which is registered as TC-JLK and with a MSN number 60402, where TSI have completed the design, certification and production of the seats earlier than Boeing's prediction. As TSI, we are honoured and proud to be an important part of Turkish Aviation History and supply seats to iconic Boeing B777 aircraft, in addition to gain the Turkey' national flag carrier', Turkish Airlines' confidence in supporting the airlines aircraft, to note the airline has one of the youngest aircraft fleet currently in operation worldwide."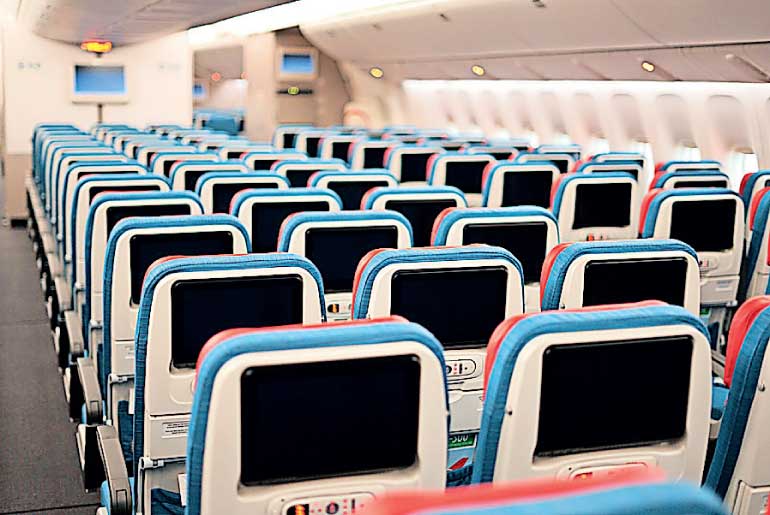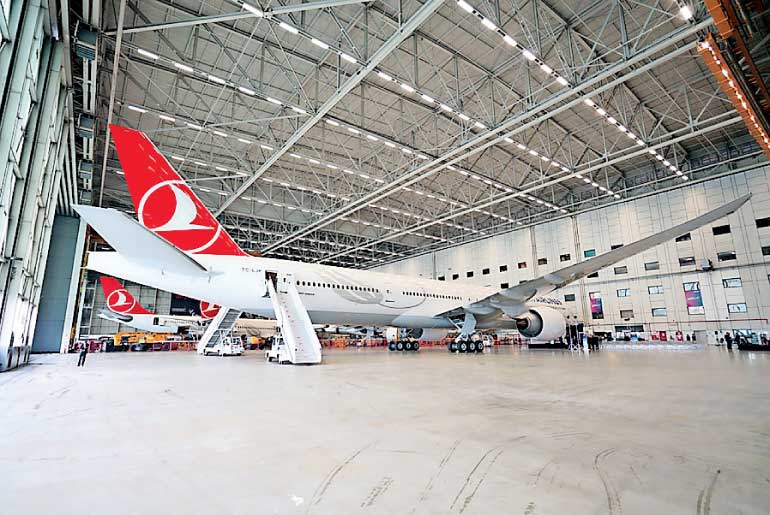 "Turkish Airlines has been a long-standing and key partner for Boeing and we are proud of their confidence and trust in Boeing's technology and industry-leading airplanes such as the 777," said Marty Bentrott, Vice President for Sales, Middle East, Turkey, Russia and Central Asia, Boeing Commercial Airplanes. "This delivery is especially significant since it is the first to feature seats by Turkish Seat Industries (TSI). We look forward to further developing and strengthening our relationship with Turkish Airlines and the Turkish Aviation Industry."
Turkish Airlines and Boeing share a long history that goes back to 1945, with the arrival of the airline's first DC-3/C-47 airliners. Turkish Airlines entered the jet age in the late 1960s, when the airline began operating DC-9, DC-10 and Boeing 707 airplanes. Over the years, the Turkish carrier has also flown the Boeing 727, 757, MD-80 and the most modern 737 and 777 airplanes. Boeing's backlog with Turkish Airlines includes two 777 Freighters and 75 737 MAXs.