Sri Lanka Navy's Offshore Patrol Vessel, SLNS Samudura left for Pakistan from the Port of Colombo Friday evening (3) to take part in the multi-nation Naval Exercise 'AMAN' in Pakistan.

SLNS Samudura is scheduled to arrive at the Port of Karachi on 9 February. The crew of Samudura joined the tour consists of 186 Sri Lankan naval personnel and 8 Maldivian National Defence Force personnel.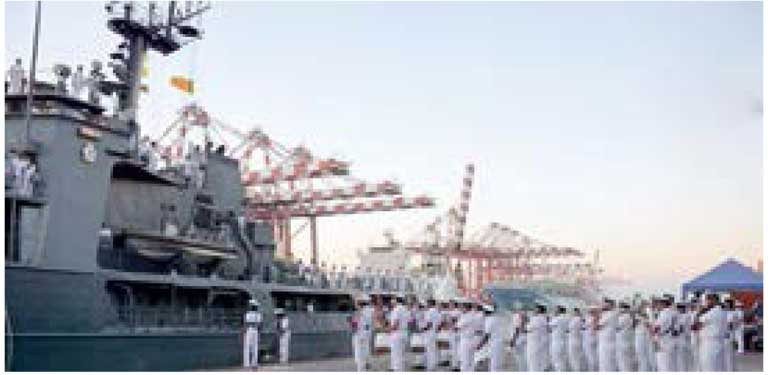 Exercise AMAN-17 will be held in North Arabian Sea in Karachi from 10 to 14 February with the participation of the navies from 21 countries. This is the sixth exercise of AMAN series. The objective of the exercise is to exchange naval experience and improve regional security. The exercise will encompass a wide variety of naval exercises and activities.