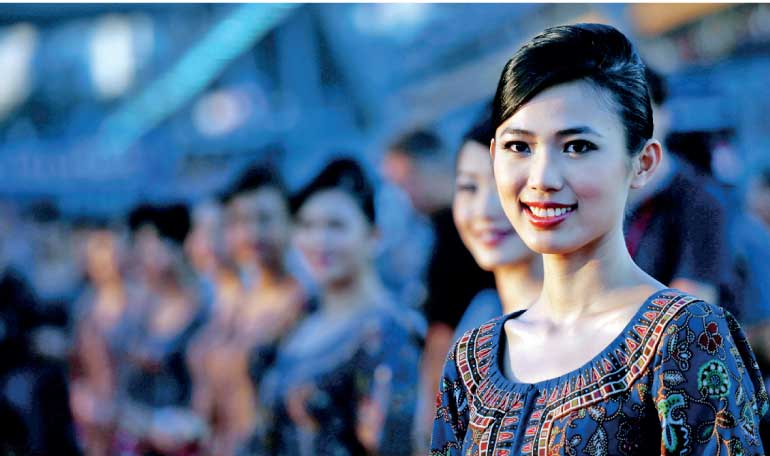 SINGAPORE (Reuters): Singapore Airlines Ltd. has reported a 45.6% rise in first-quarter operating profit, with revenue rising as it filled a higher proportion of seats.

The carrier, which is seen as a barometer of the Asian airline industry, made S$281 million ($207 million) in the three months ended June 30, up S$88 million from a year before.

After reporting a surprise fourth-quarter loss in May, Singapore Airlines announced it would undertake a strategic review to cut costs as it battles intense competition that has slashed ticket prices.

Singapore Airlines said the outlook for the aviation industry remained challenging, but the carrier would continue to take delivery of more modern aircraft to improve its competitiveness.

"The group's transformation program is also ongoing, to identify new opportunities for revenue generation, and to re-structure its cost base," the airline said in a statement.

The flagship full-service airline unit contributed S$241 million in the first quarter, but SIA's SilkAir regional airline unit and its low-cost subsidiary Scoot reported operating profits of just S$10 million combined.

Scoot on Tuesday said it would take over two routes from SilkAir to serve the destinations most effectively for the parent company.

SilkAir reported a steep 8.6% decline in yield, a measure of ticket prices, in the first quarter.

SIA Cargo swung to a S$6 million profit in the first quarter from a S$34 million loss a year before as it carried more freight.

Group revenues rose 5.6% to S$3.86 billion as a rise in traffic offset a 3.1% fall in overall yield.