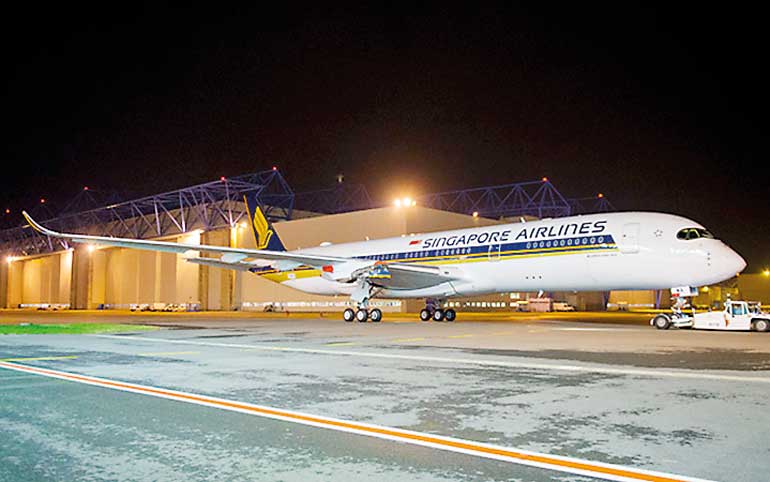 Singapore Airlines' first Airbus A350-900 has completed its maiden flight over the skies of South West France last week.

The aircraft, featuring the airline's iconic livery, will now enter the final phase of production, including further ground checks and test flights, before being prepared for delivery in the coming weeks.

The all-new A350 XWB will form the backbone of Singapore Airlines' future mid-size widebody fleet. Altogether the airline has ordered 67 A350-900s which will be operated on long range flights, as well as on selected regional services.

Seven of the aircraft will be delivered with an ultra-long range capability for flights of up to 19 hours, allowing the carrier to resume non-stop flights to the US.

To date, Airbus has recorded a total of 777 firm orders for the A350 XWB from 41 customers worldwide, already making it one of the most successful widebody aircraft ever.