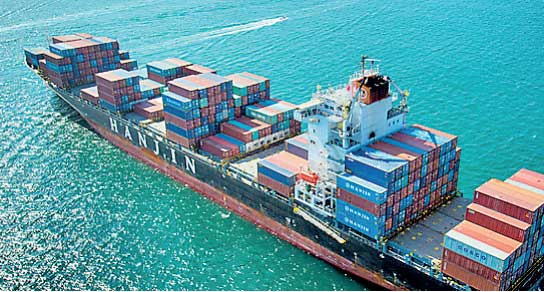 AFP: Shares of South Korean shipping firm Korea Line plunged 14% on Tuesday as investors questioned the carrier's ability to fund its acquisition of the assets of bankrupt giant Hanjin.

The Seoul Central District Court on Monday chose Korea Line as the preferred bidder over Hyundai Merchant Marine for Hanjin's US-Asia route, noting it had offered better terms for the bid, according to Yonhap news agency. Hanjin - South Korea's largest shipping company and once the world's seventh biggest - filed for bankruptcy protection in August after the market suffered its worst downturn in six decades owing to slumping global trade and a slowdown in China.

In addition to Hanjin's US-Asia route, Korea Line made a bid for Hanjin's 54% stake in a port terminal in Long Beach, California and offered job security for some 700 Hanjin employees.

Final sale documents will be signed on 21 November.

Korea Line, which filed for bankruptcy protection five years ago, was bought by Samra Midas Group in 2013 and now operates 29 vessels hauling goods such as iron, ore, crude oil and cars. A successful acquisition of Hanjin assets would lead South Korea's second largest bulk carrier into the container-shipping business, allowing it to carry a wider range of goods like clothes, furniture and bananas.

But concerns over the shipper's ability to fund the deal sent its shares plummeting on Tuesday.

The price of Korea Line stocks tumbled 14% at closing on Tuesday, trading at 16,000 won ($ 14) per share, the biggest loss since November 2013.