Reuters: Qatar Airways Chief Executive Akbar Al Baker said last week he saw no reason for Middle Eastern governments to propose any changes to transportation policy in response to US airlines that allege unfair competition from Gulf carriers.

"Why should my government make any concession?" he said in an interview at the International Air Transport Association (IATA) annual meeting in Miami.

"There is an agreement signed by two mature governments. And those agreements are being implemented," he said.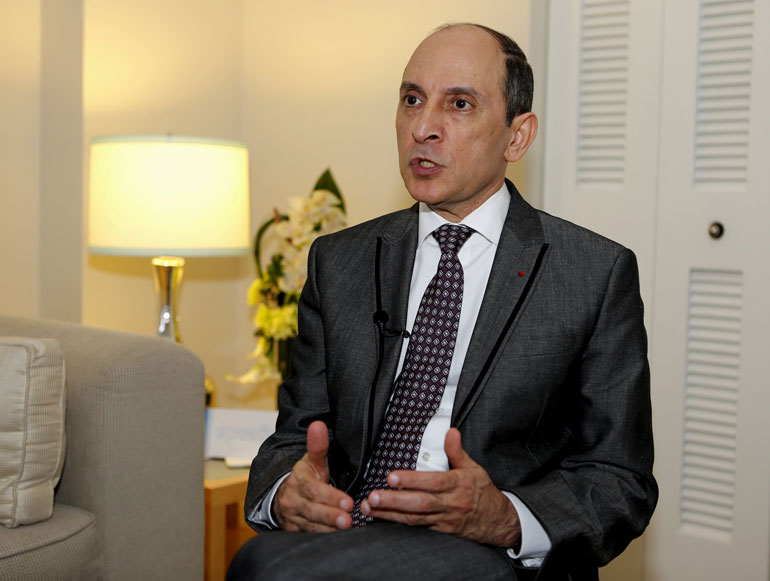 Qatar Airways CEO Akbar Al Baker speaks during an interview with Reuters at the 2015 International Air Transport Association (IATA) Annual General Meeting (AGM) and World Air Transport Summit in Miami Beach, Florida, 8 June – REUTERS