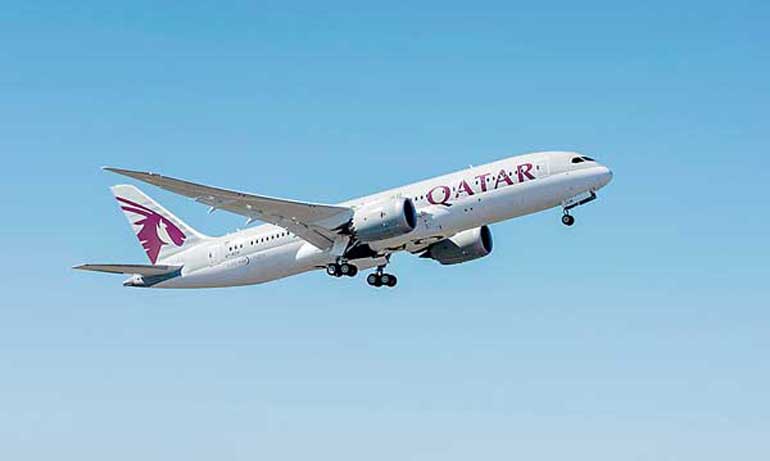 Qatar Airways Cargo has taken delivery of its seventh Airbus A330F and first Boeing 747F nose loader aircraft.

The world's third largest international cargo carrier now features a fleet of sixteen freighters including seven Airbus A330F, eight Boeing 777F and one Boeing 747F.

Qatar Airways Cargo is expected to expand its fleet to a total of 21 freighters by 2017.

"We are delighted to welcome the seventh Airbus A330F and our first Boeing 747F nose loader to our growing freighter fleet," said Qatar Airways Chief Officer Cargo Ulrich Ogiermann. "The arrival of this new aircraft brings our total fleet up to 16 freighters and is an important addition to the airline at a time when we are experiencing unprecedented growth. Increasing our capacity in tandem with increasing our network reach is an essential part of our strategy for the coming years and we expect to have a total of 21 freighters in our fleet by 2017."

The new aircraft is currently scheduled to support the airline's busy network by increasing frequencies to Bahrain, Brussels, Chennai, Hyderabad, London Stansted and Mumbai.

Airbus A330-200F

Powered by Rolls-Royce Trent 772B engines, the A330 freighter can carry a maximum gross pay load of up to 68 tonnes, with a range capability of up to 4,000 nautical miles.

The A330-200F's large main-deck cargo door allows the aircraft to accept all commonly-used pallets and containers, enabling the transport of a full range of cargo – from high-value consumer goods to express packages and perishables.

The main deck cargo compartments and lower deck cargo compartments on A330-200F are ventilated and have temperature control options of 5°C to 25°C.

Boeing 747F

Powered by Pratt & Whitney engines, the B747F is capable of flying 4,100 nautical miles with full load and is most appropriate for short to medium-length international flights.

The B747 freighter has seating for up to eight cargo attendants or grooms for horses. The B747F has a main deck nose door and a mechanised cargo handling system. The nose door swings up so that pallets or containers up to 40 ft (12 m) can be loaded straight in on motor-driven rollers.

An automatic temperature control system is installed to maintain pre-selected temperatures in the flight compartment, supernumerary compartment, and main deck cargo compartment. The temperatures of the forward and aft lower deck cargo compartments are controlled separately. The temperature can be set and maintained between 4°C and 29°C.
Singapore Airlines upgrades electronic flight bags on Boeing 777 fleet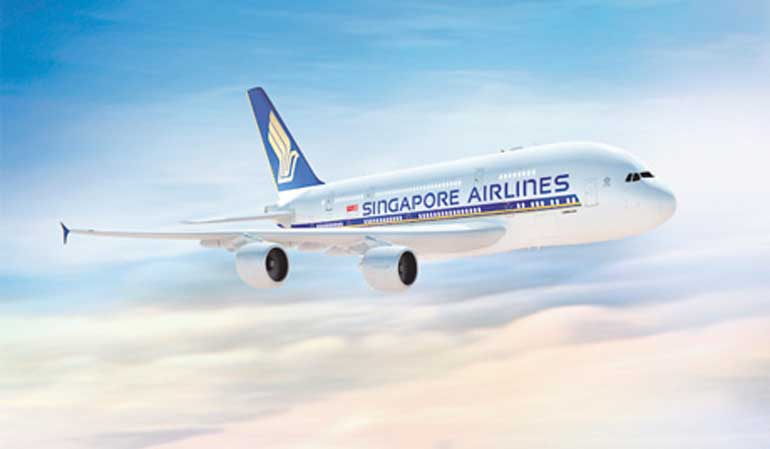 Singapore Airlines has decided to upgrade its fleet of Boeing 777 aircraft with Astronautics Corporation of America's Block Point 4 (BP4) Electronic Flight Bag (EFB).

The EFB is a form-fit-function replacement for the existing Astronautics BP3 EFBs on SIA's Boeing 777s and can be installed overnight.

"There are no changes to wiring or power requirements, no changes to the avionics rack or cooling requirements, and just minimal training required for pilots and maintenance personnel. This upgrade will give SIA a common configuration across its 777 fleet and is readily compatible with airline operating systems and infrastructure," said Larry Levine, vice president, Business Development, Airlines and OEMs.

The newer EFB will enable the storage of more information including detailed charts, maps, documents and databases, allowing Singapore Airlines to enhance aircraft performance and improve operational efficiency.

"Additionally, the enhancements made to the BP4 EFB have provided a significant improvement to the mean time between failures (MTBF) making it one of the most reliable avionics systems fielded today, reducing total operating costs by over 50% for an airline," added Levine.

Deliveries of the Astronautics BP4 EFBs to SIA began in early December.