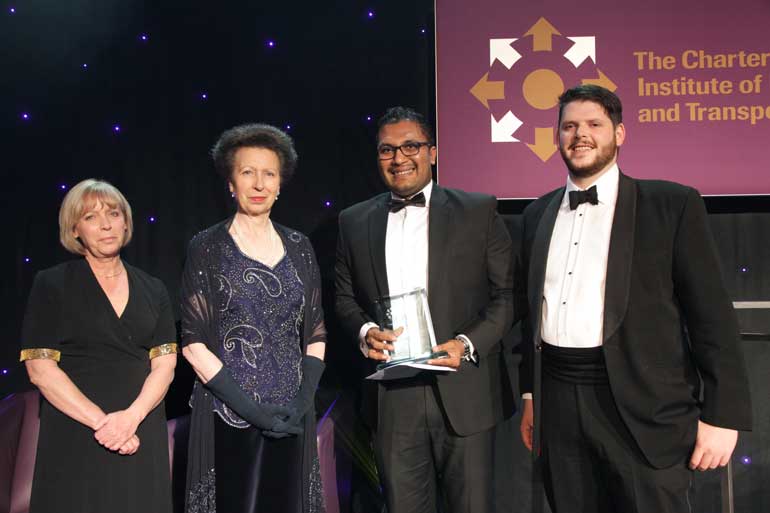 GAC Managing Director Mahesh Kurukulasuriya was awarded the prestigious title of Young Manager of the Year by the Chartered Institute of Logistics and Transport. The award ceremony was held on 22 October, at the Lancaster London Hotel and was attended by over 500 internationally renowned professionals. The Princess Royal, Princess Anne, who is the royal patron of the CILT, personally congratulated Mahesh as she handed over the award.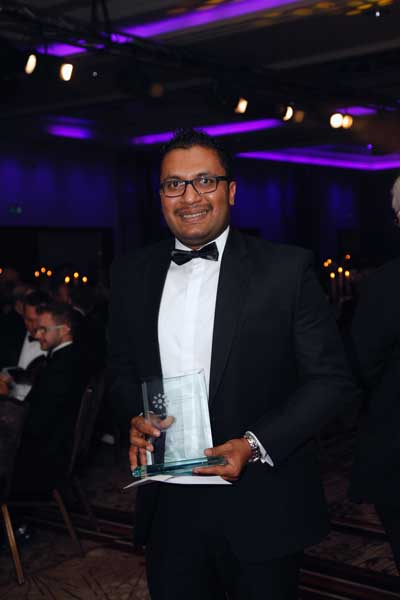 The CILT's Annual Awards are intended to encourage people to achieve the highest standards possible and reward those who have done extraordinarily well in their chosen fields. The CILT performed an exhaustive consideration of all the nominees whose companies had proposed them for the title and careful deliberations, they elected Mahesh Kurukulasuriya as the Young Manager of the Year. To be nominated by the company spoke of the immense faith and respect that McLarens had for Mahesh's capabilities while to be the recipient of the award was proof that the company's judgment had been accurate.

The CILT Awards encompassed 20 categories designed to reward the crème of the crop. 20 companies and persons received awards acknowledging their hard work, innovation and success but of those twenty, Mahesh was the only one attached to a Sri Lanka company. This international acknowledgement of his hard work and dedication reflects well on both his parent company, McLarens Group, and on Sri Lanka.

This international acknowledgement of his hard work and dedication reflects well on both his parent company, McLarens Group, and on Sri Lanka.

When asked for his comments on receiving such an impressive award, Mahesh said: "I'm truly humbled and delighted to receive this award. I would like to thank the entire GAC Sri Lanka team, as well as our partners the McLarens Group and my previous employers, for supporting me to achieve this success. A special word of appreciation to my mentor, McLarens Group MD Mr Rohan De Silva, for the opportunities he gave me."

At 34 years old, Mahesh is the youngest manager ever of GAC, Sri Lanka's largest integrated maritime logistics service provider. Mahesh's career has been remarkable for its steady climb from one position to another, always increasing in responsibility. He graduated from the Chartered Institute of Management and Accountants, after which he spent two years gaining experience first as a Management Trainee at MAS Holdings and then as a Management Trainee for the AP Moller Maersk group in Denmark who chose him from a pool of 76,000 international applicants.

As soon as he finished the MISE program, in which he was ranked third in all of South East Asia, Mahesh was employed by Maersk as a Trade Analyst in Singapore. He rapidly rose through the ranks, and while working for Maersk Line, Sri Lanka, he and led his team to win the 'best in customer service' award twice at the Annual Shipping Awards held by the Institute of Chartered Shipbrokers.

In 2013, when he chose to pursue a career with GAC Sri Lanka, he was made the Director of the GAC Group of Companies, Sri Lanka, in recognition of his achievements and talent. He became responsible for overseeing over 4000 port calls and as usual, excelled in his role. Mahesh has managed to maintain the GAC Group of Companies as the largest integrated maritime logistics service provider in Sri Lanka with 23% of the agency market and 33% of the OPL market.

Despite all that, Mahesh is still a modest man who says that when he was informed that he was a nominee for Young Manager of the Year, he felt excited and thought it was a great honour for a man who did not start out with a career in shipping but instead is 'an accountant by profession'. He is the perfect example of what can be accomplished through hard work and dedication, and is an inspiration to all young people.