Maersk has been consistently investing in Sri Lanka enabling exports and imports
Maersk Line to focus on increased digitisation to simplify trade in the region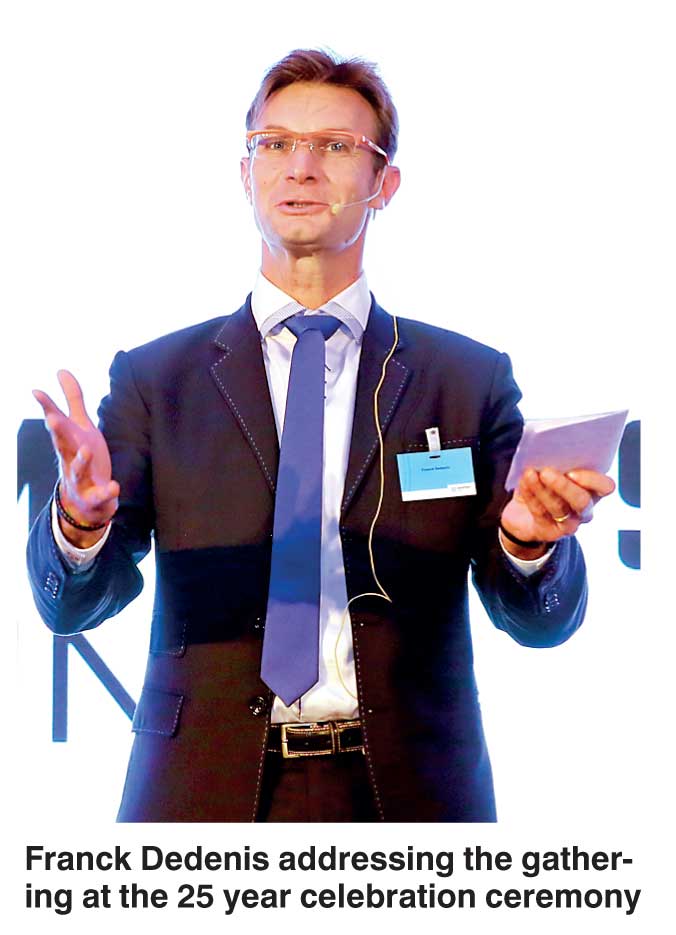 Maersk Line the leading container shipping company in the world recently completed 25 years of operations in Sri Lanka. It began its venture in 1992 as Maersk Lanka a JV with Ceylon Trading and John Keels and is today a fully integrated container Logistics Company with Maersk Line, Safmarine and Damco brands represented in Sri Lanka. In 2012, the company achieved a milestone of 1 million TEUs at Colombo Port and since then has consistently grown volumes in Colombo.

A celebratory event was organised recently to acknowledge the support of Maersk Line and Safmarine customers in this journey. Sri Lanka Ports Authority Managing Director H.D.A.S. Premachandra along with high-level delegates from the Shipping Ministry, business partners and officials from Maersk line were present to celebrate this momentous occasion.

About 75% of volumes coming to Sri Lanka are transhipment cargo and due to its strategic location, Sri Lanka has the potential to become an economic hub in the Bay of Bengal.

Commenting on the occasion Maersk Line (India, Sri Lanka and Bangladesh) Managing Director Franck Dedenis said: "We are happy to be in Sri Lanka and have always been connected with the vision of the country. Our objective here is to simplify trade and enable growth in the region. Sri Lanka has plans of becoming a 'maritime hub'. We are in sync with this plan and will help to facilitate this goal. We want to build a stronger presence in the coming years through an efficient bouquet of services. We have completed 25 glorious years in Sri Lanka and promise to continue delighting customers in their quest for reliable, cost-effective and viable logistical solutions."

Maersk line has coverage in all parts of Sri Lanka through its 10 services. The company has been driving innovation and simplifying its business services through continuous investments in innovation (Digitisation/Mobile app). The company intends to improve customer experience through increased digitalisation of its services which will help increase efficiency, cost reduction and conduct business on the move. It is looking to work closely with the Government to foster this climate to help enable and contribute to the growth of EXIM trade of the island nation.

Maersk Line in India, Bangladesh and Sri Lanka is the leading Container Shipping Line in the region with footprints across 18 ports, 27 dedicated offices, 56 Inland Acceptance Points and close to 400 employees covering all major locations and cargo hubs.