The International Air Transport Association (IATA) awarded SriLankan Airlines the IATA Safety Audit for Ground Operations (ISAGO) renewal registration, following the successful completion of a comprehensive audit of ground-handling operations at Bandaranayake International Airport (CMB).

The SriLankan Airlines Company is the 158 ground handling company in the world to receive the mentioned registration.

ISAGO is an audit program for ground-handling companies serving airlines at airports.

ISAGO registration is an IATA program that is modelled after the IATA Operational Safety Audit (IOSA), which assesses ground service provider operational management and control systems.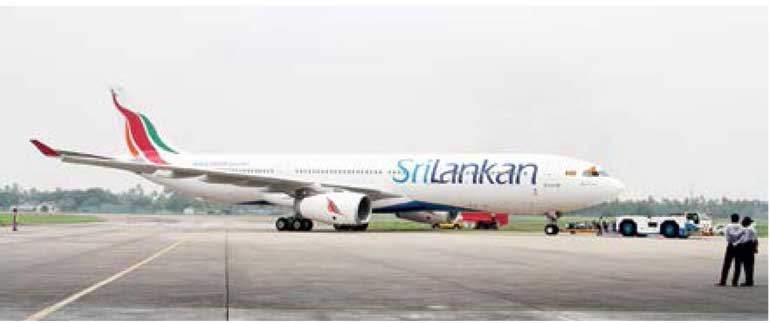 ISAGO is built around a set of harmonised internationally recognised standards and accepted system for assessing the operational management and control systems of the Ground Service Provider.

IATA's decision to award SriLankan Airlines renewal registration came after a comprehensive audit carried out by an IATA-licensed ISAGO audit team.

During the combined headquarters and station renewal audits, licensed auditors from Saudi Airlines carried out the ground operations audit at the Bandaranayake International Airport (CMB), following almost 400 standards. This portion of the renewal audit involved headquarters and station management system, passenger and baggage handling, load control, aircraft handling and loading, aircraft ground movement and cargo and mail handling.

ISAGO offers benefits to airlines, ground handlers, regulatory as well as airport authorities. Among them, safer ground operations, fewer accidents and injuries, elimination of redundant audits, reduced costs, less damage and fewer audits, a uniform audit process and harmonised standards, improved safety oversight, harmonised auditor training and qualifications, improved quality standards, enhanced understanding of high-risk areas within ground operations.