Eagle Logistics Colombo, the supply chain logistics company, is organising its fifth supply chain forum for its customers this Thursday (3 September) at Mahaweli Kendraya, Colombo 7, from 1 a.m. to 5 p.m. This is a joint effort by Eagle Logistics and Institute of Supply and Material Management (ISMM) to show the industry the importance of applying supply chain management to its operations.

Eagle Logistics Colombo CEO Asanga Weerackody mentioned that, "As a logistics provider we should be aware of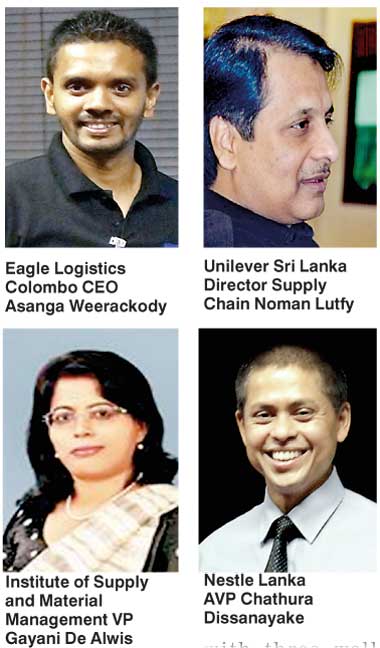 supply chain management since our roll in this process is very important especially in Sri Lanka as international transport is a key part of any operations." Further he said, "We also have to work as a partner with our customers. We should understand their operations and their goals. We should customise our services with their operations and bring new ideas in to the whole process. Point to point freight is just a small part in our service. As an industry we should look at this in a wider angle. This is why we should understand that the supply chain management is an important area for us as well."

This time the event will be with three well experienced personalities from the supply chain industry of Sri Lanka: Unilever Sri Lanka Director Supply Chain Noman Lutfy, Nestle Lanka AVP Chathura Dissanayake and the co-speaker Institute of Supply and Material Management VP Gayani De Alwis.

This is another effort by the CSR unit of Eagle Logistics Colombo.