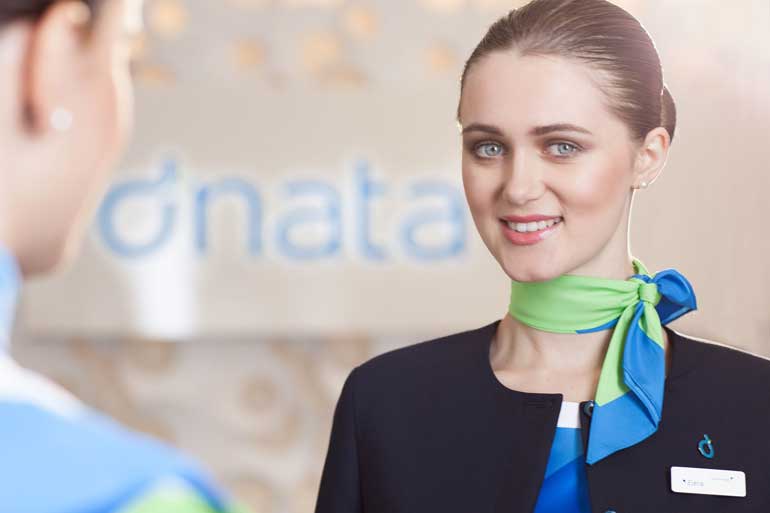 dnata, one of the world's largest air services providers, has reached an agreement to acquire a 30% share in Milan-based ground handler, Airport Handling SPA. dnata will also have majority representation on the board through which it will control day-to-day operations. dnata will also have a Call Option to acquire a further 40% share.

Airport Handling, which was founded in 2014 and has 1,800 employees, operates passenger and ramp services at Milan's two major airports, Malpensa (MXP) and Linate (LIN). dnata's investment in Airport Handling underscores its broader vision and commitment to the Italian market, where dnata already operates catering facilities at 22 airports.

"We continue to grow dnata's international operations where we find the right opportunities and the right partners. Any acquisition or partnership that we enter has to add value to our business, customers and stakeholders. Airport Handling's operations tick those boxes for dnata," said Stewart Angus, dnata's Divisional Senior Vice President of International Airport Operations.

"dnata is an established international player in airport and ground handling services. Tapping on dnata's expertise, the Airport Handling team looks forward to further strengthen the quality of services that we already offer in Milan's airports and our prospects for both short and long term," said John Stewart, CEO of Airport Handling. Tiziano Treu, Chairman of the Trustee, Crowe Horwath Trustee Services It, added: "the value of the transaction confirms the current equity value of Airport Handling."

Under the agreement with dnata, Airport Handling will retain its current name. Employee terms will also be unaffected. This transaction is subject to competition approval by Italian authorities and the European Union. This is expected to be achieved by the end of November 2015.

Airport Handling SPA is a young company, with an experienced management team. It started operations in Milan in 2014 and provides a variety of passenger, ramp, baggage and cargo handling services to over 60 airlines in MXP and LIN.

This investment follows closely on the heels of dnata's recent announcement of its investment in cargo facilities in Amsterdam. In the past five years, dnata has steadily expanded its international operations with a series of partnerships and acquisitions. In Europe, these included multi-million investments at over 40 airports in Italy, the UK, Ireland, Switzerland, the Netherlands, Bulgaria, Romania, and the Czech Republic - spanning passenger and ground handling, cargo facilities and catering operations.

Established in 1959, dnata ensures the aviation industry operates smoothly and efficiently in 78 airports across the Middle East, Europe, Asia Pacific, Africa and North America. Offering ground handling, cargo, travel, and flight catering services, dnata is a trusted partner for over 380 airline customers around the world.