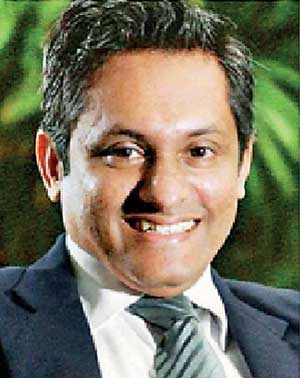 Containers India is a forum for the major Indian stakeholders of the container supply chain to come together and debate critical issues affecting the time and cost effective transportation of containerised cargo from shipper to destination. Containers India 2016 will give the latest key trends in international and regional container trade, port development and terminal operations over stimulating debate.

The three major areas of discussions will cover:
Container market outlook
New opportunities and destinations
Coastal movement of containers
As an influential maritime neighbour Sri Lanka plays a vital role in South Asia and India for both shipping and logistics, given the developments in supply chain management, logistics plays a key role in global trade. Masakorala who has over 25 years of experience and has been a key speaker in many global maritime conferences has been invited to speak and make a presentation on the subject 'Sri Lanka: How is it transforming into South Asia's logistics hub?' under the session new opportunities and destinations. The forum will be held in Mumbai on 12 August, with many international and Indian speakers. The South Asia region is poised to increase its activities related to maritime, shipping and logistics and an inclusive regional approach is now taking place as the major maritime countries like India, Sri Lanka, Pakistan and Bangladesh are having collaborative efforts to uplift the status quo of its ports and shipping to develop greater logistics efficiency to support the trade demands as more FDI is expected to the region over the next two decades.

The conference is organised by Maritime Gateway one of India's leading maritime monthly business magazines covering ports, shipping and logistics sectors in India. Over 250 professionals from across India are expected to be present at the forum.